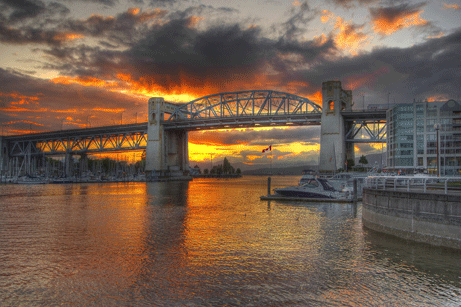 Crossing a Bridge Dream Interpretation continued …
Here is another long article on crossing a bridge dream interpretation. I've been looking online at dream interpretation sites. As a result, I found one, from the United Kingdom. The dream interpretations on this website are based on the meanings of actual dreams.
I liked this information from a United Kingdom web site called Uncles I.R. Bobby. As such, because each dream has different accompanying symbols, i.e. some bridges cross water, some are short, some are long, some made of rocks, some are extensions bridges … you get the idea … the dream interpretations are different. The authors of the site invite you to read the different dream interpretations and see which resonates best with you. I like that.
The bridge in my dream was a long bridge. In one person's dream in which they were crossing a long bridge, they were dealing with a difficult emotional issue.
I also really like the next web sites about crossing a bridge dream because I resonate with this meaning. At My Dream Meanings, a bridge symbolizes a time of transition. It says the dreamer is ready to make this transition but may be nervous about taking on a big change. Shaky steps while crossing means lack of assurance that the new is better than the old. Crossing a bridge surrounded by water signifies all the conflicting emotions surrounding this transition.
Take a deeper dive into the marvelous, mysterious world of dream interpretation. I know, there are often so many possibilities for the meanings of a crossing a bridge dream symbol. There are so many different kinds of bridges, different kinds of water, and different kinds of feelings while crossing the bridge. How do you choose which one applies specifically to your life?
That's why I made the easy, quick Three-step Checklist for Creative Dream Interpretation. For an easy, quick way of learning how to interpret your dreams, including a more efficient way of approaching dream dictionaries, please download the checklist by clicking on this link: https://CarolChapmanLive.com. When you register there, you'll be on my list, so I can send you emails announcing my occasional live online dream sessions. Happy dreaming!!!
Links to More of My Blog Posts on Crossing a Bridge Dreams. Dreams of crossing a bridge can have fascinating meanings. You'll find more interpretations on a number of my other blog posts at these links:
More Dream Interpretation: Crossing a Bridge
Crossing a Bridge Dream Continued Interpretations
Dream Interpretation Crossing a Bridge
Carol Chapman
When We Were Gods
Arrival of the Gods in Egypt