Events
Experience an event that will transform your life!
"I would listen to you again on any subject."
~ Milwaukee, Wisconsin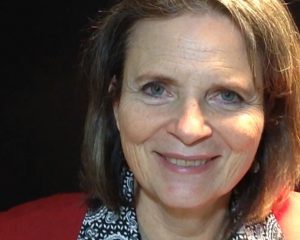 Carol Chapman is a professional, motivational, inspirational speaker specializing in dreams, Atlantis, reincarnation, nature spirits, Yucatan, ancient mysteries, Law of Attraction and spiritual enlightenment.
Her seminars are informative and transformational. They're also fun and entertaining. She likes to include workshops so the –audience can participate.
In her workshops, Carol will help you to:
– Better attune to your soul
– Awaken to your destiny as a soul
– Develop the psychic, or soul, powers you innately possess
– Empower you to be a positive force in a changing world
– Understand your progression in the Earth and the roots of our current trials
– Give you hope for the future
Carol's seminars often include audio-visuals such as PowerPoint presentations with embedded videos. She is an award-winning photographer who used to work for NASA as a photojournalist.
Carol Chapman enjoys speaking to audiences in the U.S., Canada, and abroad. She is often the keynote speaker at weekend retreats and day-long events. She has also been featured in radio programs such as Art Bell/George Noory's Coast-to-Coast AM and CBS radio's The Maria Shaw Show. Find out more about her seminar topics.
Interested in having Carol appear at an event in your area?
Contact her at Carol@CarolChapmanLive.
Check out the below video excerpt of Carol speaking about the location of the Maya in the Yucatan.
Praise from Participants at Her Events
For "Atlantis and its Colony in Egypt"
"Unique. Very illuminating – new material – your Atlantean memories validating other sources, so in all, most satisfying too – thank you." ~ Lancaster, Pennsylvania
For "Everyone Has a Book in Them"
"The program made me believe that I could be an author! It was inspiriting." ~ Anchorage, Alaska
"I love Carol's energy . . . and spiritual wisdom! Every moment was precious."  ~ Anchorage, Alaska
For "Have Your Heart's Desire"
"You know the material well and have great stories to illustrate the points. Wonderful program! So grateful you came!" ~ Charleston, South Carolina
"The PowerPoint presentation was well done and informative. It made a difficult concept 'easier' to understand." ~ The Villages, Florida
For "Secrets of a Psychic"
"Great presentation – felt honest, no sham displays. Presenter was acutely present. Aura was good too!" ~ Nanaimo, British Columbia
Praises for Previous Speaking Events
"Q: What do you like best about the program? A: 1. PowerPoint, 2. Everything . . . awesome!"
~ Richmond, Virginia
"Her presentation was easy to follow and easy to understand."
~ Comox, BC
"Thank you so much for your informative presentation I so enjoyed your information and power point presentation. I am so pleased you were so prompt at getting the emails out re: Galactic Centre awesome is all I can say. Hope you return soon as you have really peaked my interest in the Mayan's, Atlantis and Edgar Cayce."
~ K., Nanaimo Metaphysical Society, British Columbia, Canada
"I would listen to you again on any subject."
~ Milwaukee, Wisconsin
"Surpassed my expectations by a lot! Carol was vivacious, organized, clear, kept to topic, and thought-provoking."
~ Pacific Northwest Spring Retreat, Washington
"Carol has the unusual ability to hold love and joy out to each participant in a way that each one feels accepted, understood and encouraged. I recommend her highly to anyone who seeks spiritual awakening in a safe and healing space."
~ Melinda S., Wallingford, Connecticut
"The slide show was my favorite because my intellect craves evidence and explanation. Carol is a wonderful speaker."
~ Seabeck, Washington
"I felt compelled to thank you for your wonderful address at the Conference; it was  refreshing and inspiring and with hilarious chicken stories to boot! It was the first time I heard about the 'root races' and an Atlantis remembrance. Very intriguing."
~ Mary Ellen G., Kingston, Ontario, Canada
"I really enjoyed your presentation and I am putting into practice items from your workbook."
~ Ray J., Fairfax, VA (Washington, DC area)
"I greatly enjoyed your talk and your book, both of which have stayed with me to amazing degrees and now inform my own evolving spiritual understanding and practice. Thank you. Keep your light shining."
~ Robyn B., London, Ontario, Canada
"I am appreciative and feel blessed to have been able to attend your seminar. You have added to my understanding of God and to the "Children of the Law of One." I'm sure you could tell from the "wide-eyed and transfixed" look on my face that I was totally absorbing the topic of Cayce, the Atlanteans, and God."
~ Francisco C., Houston A.R.E. Seminar
"Carol has a unique way of explaining, simply, reincarnation and various aspects of the root races."
~ London, Ontario, Canada
"Excellent—slide show spectacular!"
~ Seabeck, WA
"Since your presentation, I've had a shift in my life that I wanted to share with you.  I now get up before the crack of dawn, cross Atlantic Avenue and watch the sunrise on the ocean. What a gift…Thank you!"
~ Virginia Beach, VA
"Carol knows her topic very well."
~ Lancaster, Pennsylvania
"Thanks for sharing real stories. You are joyful, very interesting and very generous!"
~ Richmond, Virginia
"I wanted to thank you for coming here. You are the only other person I have met who has any understanding of certain topics and I can't tell you how validating it was for me to meet you in person. . . . Again, Carol, thank you for your book and your visit and workshop. I have really appreciated every bit. I hope you enjoyed your visit to Alaska and will consider coming again sometime in the future."
~ Sharon P., Anchorage, Alaska
"Hope we meet again, you are such an inspiration . . . and joyful and funny, too! (What a combination!)"
~ Janet H., Seabeck, Washington
Praise from Seminar Organizers
"Carol has been very enthusiastically received at Seabeck. Usually we have those who want highly intellectual stimulation or those who want a more "tactile, heart felt " sort of interactive and relate-able forum. Carol fills the ticket for both of these extremes at the same time. She has a very down home kind of personality with a sparkling wit. There was not one derogatory comment. Everyone liked her."
~ Dee Wellman, Edgar Cayce's A.R.E. Regional Co-representative, Pacific Northwest
"We were so pleased that there was such a good turn out. . . . [because the date was changed] we were worried people would not be on the ball and paying attention to the dates….but Carol had a greaaaaaaat turnout!"
~ Day Schwartz, The Forum: Programs Based on the Edgar Cayce Readings, Virginia Beach, Virginia
"We can not thank you enough for the wonderful lecture you did for The Forum.  We have gotten such wonderful feedback from people that were there.  One person that has almost been to every Forum in the 12 years we have been doing them, said it was by far the best one she had ever been to."
~ Day Schwartz, The Forum, Programs Based on the Edgar Cayce Readings, Virginia Beach, Virginia
For Seminar Organizers
Choose a speaker that will draw participants to your event!
Carol has conducted inspirational seminars and spiritual retreats for new age groups such as Edgar Cayce's Association for Research and Enlightenment (A.R.E.) in Virginia Beach, Virginia, Ancient Teachings of the Masters (A.T.O.M.) Center in Anchorage, Alaska, and Nanaimo Metaphysical Network in Nanaimo, British Columbia, Canada.
She always enjoys working on a program with the organizers of the event to tailor the program to the organization's needs. Carol also enjoys working with seminar organizers to publicize events.
If you are interested in having Carol speak at your event, please contact her at:
CarolChapman@SunTopaz.com
Or by snail mail at:
Carol Chapman
c/o SunTopaz
PO Box 123
Foster, VA 23056
Her website is: CarolChapmanLive.com
Previous Topics
"Edgar Cayce on Psychic Development"
"Your Soul's Destiny: From Atlantis to a New World"
"Connect with Your Inner Self: Find Love, Happiness and Success"
"Accessing Sacred Spaces"
"Edgar Cayce on Psychic Development"
"Mother Mary in Atlantis"
"Awaken Your Spiritual Wisdom with Dreams, Memories and Reveries"
Previous Locations
Weekend Retreats
Anchorage, Alaska
Chicago, Illinois
Kingston, Ontario, Canada
Seabeck (Seattle area), Washington State
Truro, Nova Scotia, Canada
One Day Seminars
Anchorage, Alaska
Houston, Texas
Fairfax, Virginia (Washington D.C.)
London, Ontario, Canada
Meaford, Ontario, Canada
Nanaimo, British Columbia, Canada
New York City, New York
Vancouver, British Columbia, Canada
Wallingford, Connecticut
Welland, Ontario, Canada
Westerly, Rhode Island
Westville, New Jersey
Evening or Half-day Events
Allegan, Michigan
Charleston, South Carolina
Comox/Courtenay, British Columbia, Canada
Greenville, South Carolina
Lancaster, Pennsylvania
Nanaimo, British Columbia, Canada
Richmond, Virginia
The Villages, Florida
Virginia Beach, Virginia
Worcester, Massachusetts