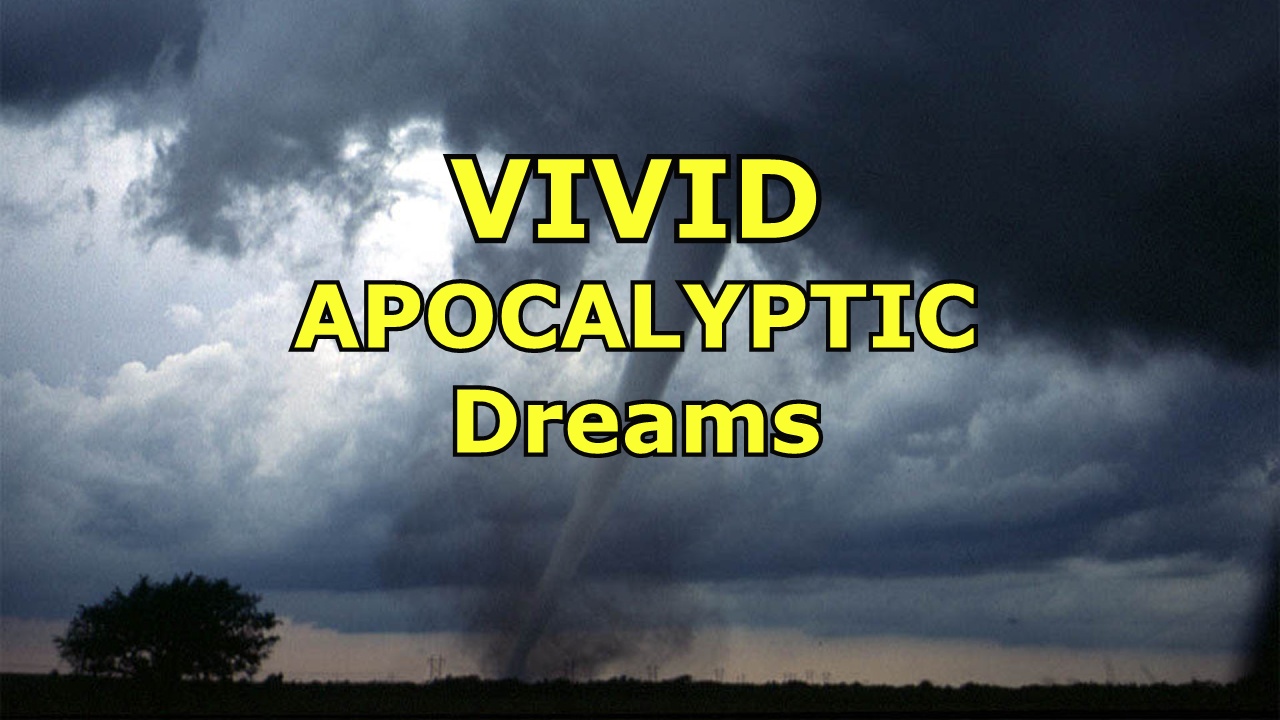 Vivid Apocalyptic Dreams – What Do They Mean?
Vivid Apocalyptic Dreams often occur during times of great change, such as during pandemics, hurricanes, tornadoes, tsunamis, and other world-changing events. Frequently, upon awakening, the dreamer fears that their End of the World Dream means the world will actually end. However, the dream meaning of a vivid apocalyptic dream may be quite different. In the video below, I explain the likely End of the World Dream meaning.
To help you understand your dreams better so that you can apply the meaning to improve your life, I invite you to download my free 3-Step Creative Dream Interpretation Checklist at this link. Click Here.
Two More Blog Posts of End of the World Dreams
In the video, I invite viewers to take a look at my blog post on End of the World Dreams. As it turns out, I actually have two blog posts on the meaning of Vivid Apocalyptic Dreams. Just click on the images below. By the way, I have a timeline of the video and attributions for images used in the video below the blog post links:
TIMELINE of the End of the World Dreams Video
0:00:06 a hurricane, a tornado, a fire, a volcanic eruption, a tsunami
0:00:13 or a pandemic.
0:00:28 an end-of-the-world scenario,
0:00:33 which means, "My world will never be the same
0:00:49 I have a blog post on end of the world dreams
ATTRIBUTIONS for Images and Video Footage in the Video
PHOTOGRAPHS (in order from beginning to end)
HURRICANE ISABEL.
Image courtesy of Mike Trenchard, Earth Sciences & Image Analysis Laboratory, NASA Johnson Space Center. / Public domain
TORONADO – DSZPICS1
Description: One of several tornadoes observed by the en:VORTEX-99 team on May 3, 1999, in central Oklahoma. Note the tube-like condensation funnel, attached to the rotating cloud base, surrounded by a translucent dust cloud.
Attribution: Daphne Zaras / Public domain
Source: http://www.nssl.noaa.gov/headlines/dszpics.html
THE RIM FIRE in the STANISLAUS NATIONAL FOREST near in California began on August 7, 2013
Caption: The Rim Fire burned more than 250,000 acres (1,000 km2) of forest near Yosemite National Park, in 2013
Attribution: U.S. Department of Agriculture / Public domain
ERUPTING VOLCANO
Lava fountain USGS
Description/Caption: Lava fountain of the Pu`u `O`o cinder and spatter cone on Kilauea Volcano, Hawai`i
Attribution: J.D. Griggs / Public domain
2004 TSUNAMI
Caption: a photograph of 2004 Tsunami in Ap Nang ,krabi province in Thailand and it's dangerous Tsunami
Attribution: David Rydevik (email: david.rydevikgmail.com), Stockholm, Sweden. / Public domain
The TRIUMPH of DEATH by Pieter Bruegel The Elder
Caption: Pieter Bruegal the Elder painting The Triumph of Death depicting the results of a pandemic, circa 1562
Attribution: Pieter Bruegel the Elder / Public domain
MUSIC
All These Ghosts Copyright Tom Petrachenko, Used with Permission, composed and played by Tom Petrachenko
ALL VIDEO FOOTAGE
Copyright 2020 Carol Anne Chapman