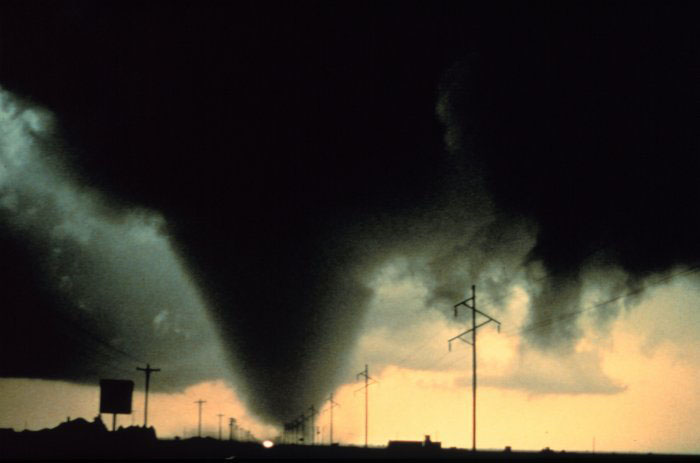 Dream Interpretation: End of the World
Dream Interpretation: End of the World –a really scary topic! Nonetheless, if you're looking for information on an end of the world dream you've just had, please take a look below.
If you feel like it, please share your dream of the end of the world in the comments section.
I'm interested in Dream Interpretation: End of the World, because I just had a really frightening dream about the end of the world. In my dream, tornadoes brewed on the horizon. When I awoke, I felt terrified, as if the world was actually ending. I wondered, "Is this true? Is the world really ending?"
Here's what Gillian Holloway, author of a very helpful dream interpretation book, The Complete Dream Book, says about Dream Interpretation: End of the World.  I've also included a link for the book on Amazon, for your convenience. For your information, this is a book that I often consult, and highly recommend,
Here's an excerpt from Gillian's LifeTreks website on "End of the World" dreams. Interestingly, she categorizes them as nightmares. The link to her entire article on the topic is under the quote. In the following excerpt, she says:
I find these dreams are frequently associated with a sense of impending change in the dreamers own life. The personal change tends to be somewhat global in nature, and something that changes the very foundation of life. Changes such as divorce, the death of a parent, or a change in religious faith may be associated with these last days dreams.
Useful Questions:

Are you going through a kind of global shift within yourself right now?
What do you think could bring on such massive destruction?
I found her interpretation very helpful. As it turned out, I had the dream just before my husband moved to another state to take a new job. Even though he came home on weekends, I felt like our marriage had ended. He lived most of the week far away from home. In addition, he no longer involved himself in our life the way he used to. Fortunately, the job only lasted six weeks. Then he came home. Eventually, things went back to the way they had been. And, the world did not end!
Also, take a look at another one of my blog posts on End of the World Dream Interpretation:
and also: