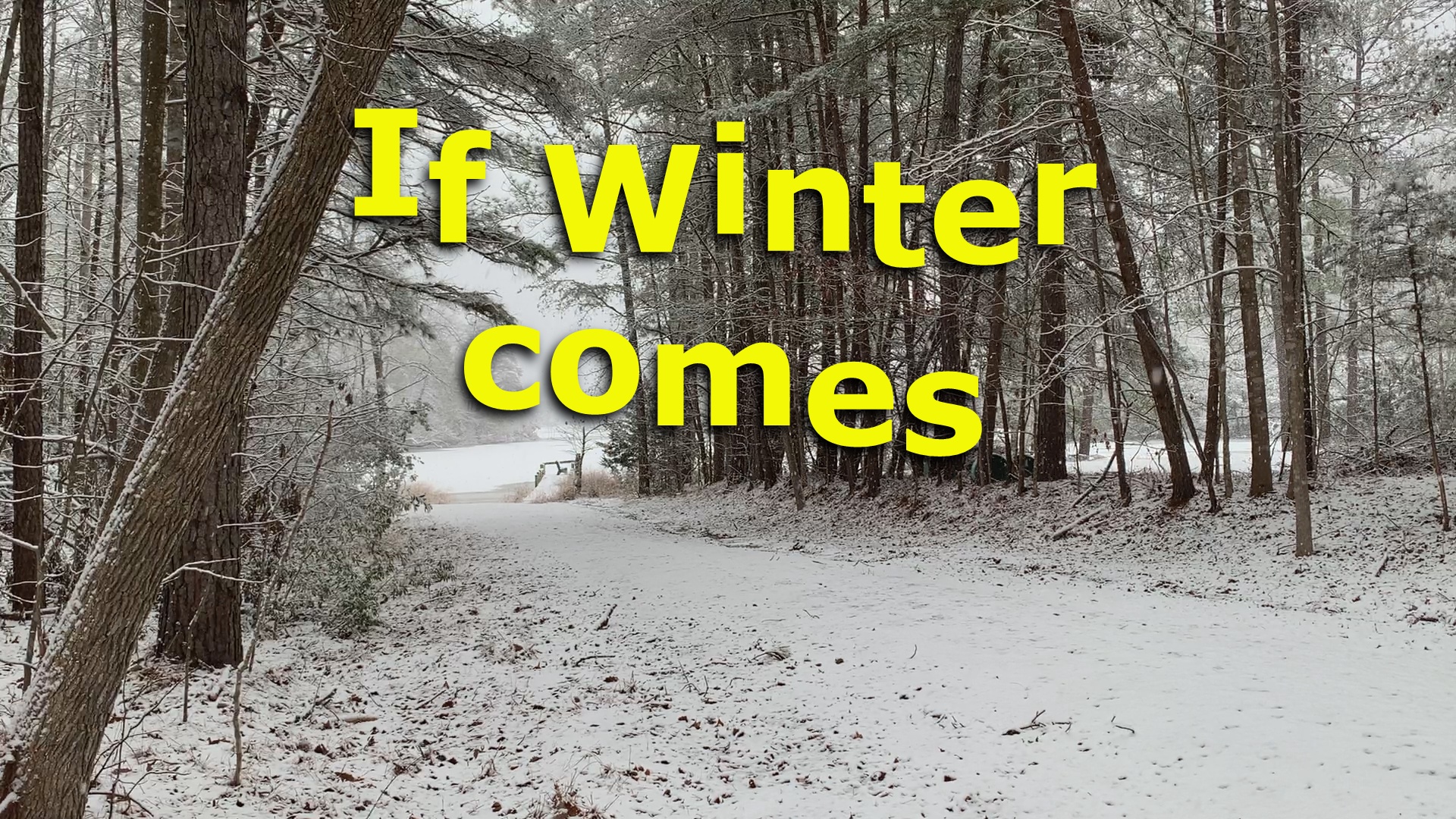 If Winter Comes Can Spring Be Far Behind? Quote in 30 Seconds
If Winter comes Can Spring be far behind? This famous quote, "If Winter comes, Can Spring be far behind?" comes from the poem, Ode to the West Wind, by Percy Bysshe Shelley (1792-1822). It awakens in us more than just the reminder that after winter comes spring. It also brings us hope in the midst of adversity that our present difficulties will inevitably be over. In addition, it shows us that, in the past, we have had other problems, and we also made it through those hardships. We can prevail again. 
Here's a link to the whole poem: Click here.
To See How I Made the Video
To get a behind the scenes view of shooting this video outdoors, please check out my blog post called, Behind the Scenes Making an Outdoor Video at this link: Click here.
ATTRIBUTIONS for the Video about: If Winter comes Can Spring be far behind?
POEM Ode to the West Wind (Public Domain) by Percy Bysshe Shelley (1792-1822)
MUSIC
And Awaken – Stings by Kevin MacLeod is licensed under a Creative Commons Attribution 4.0 license. https://creativecommons.org/licenses/by/4.0/
Source: http://incompetech.com/music/royalty-free/index.html?isrc=USUAN1100331
Artist: http://incompetech.com/
VIDEO FOOTAGE
All video footage Copyright 2018 – 2021 Carol Anne Chapman