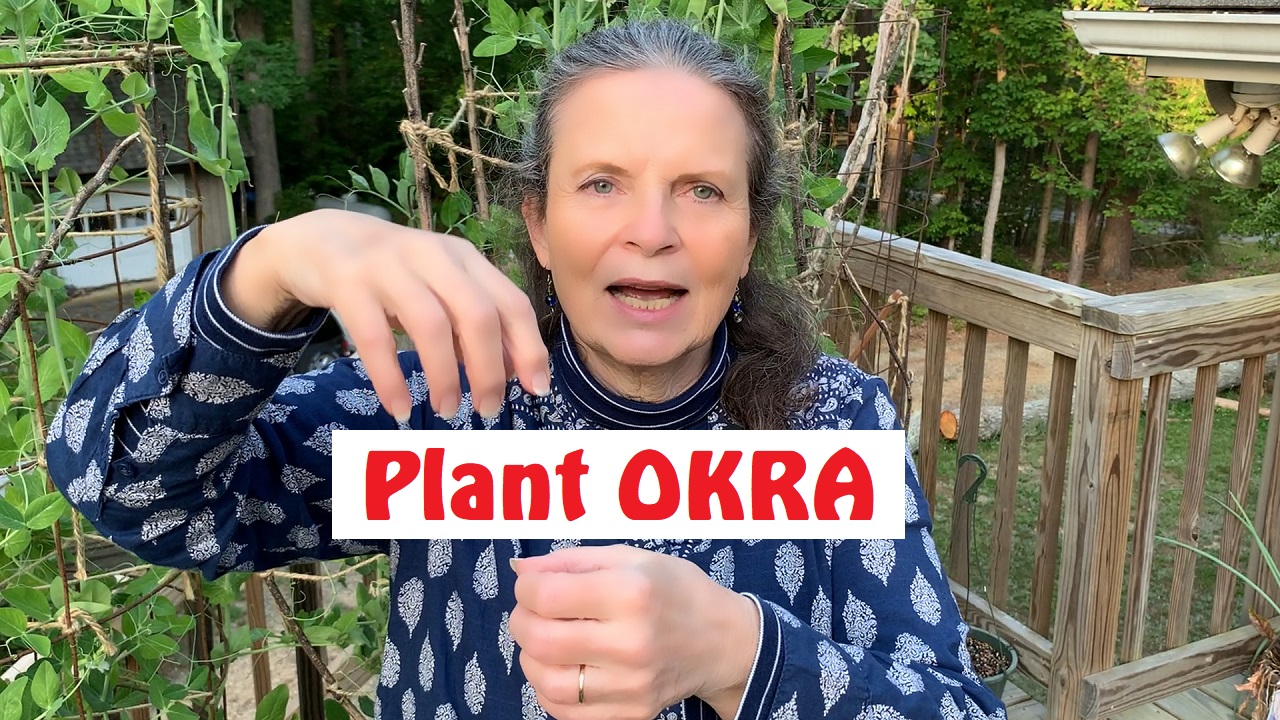 How Many OKRA Plants Per CONTAINER
How many okra plants per container? The video below explains how to grow okra from seeds in pots, including how to get rid of Japanese Beetles organically. Japanese Beetles like to munch on okra leaves. They can make the leaves look like lace.
In addition, the video shows two ways to to get rid of Japanese Beetles without pesticides. One involves a highly effective toxic plant for companion planting.

Get the complete, "Message from Pan," in Carol Chapman's book, When We Were Gods
TIME STAMPS for the Video How to Grow Okra from Seeds in Pots
00:00 How to grow okra from seeds in pots
00:15 Japanese beetles like to eat okra
00:52 This year, experiment with companion plants
01:05 An amazing plant that gets rid of Japanese beetles
01:26 Baby Okras with baby companion plants
02:00 Beware: this plant is toxic to children and pets
03:00 Message from Pan, Lord of the Wild
For more on how to grow okra in pots, check out my other blog post here.
ATTRIBUTIONS for the Video How to Grow Okra from Seeds in Pots
All Video Footage Copyright Carol Anne Chapman 2021-2023
EXCEPT FOR:
Mirabilis: Image by ???? ???? (Julia Weaver) from Pixabay
Four O'Clock Plant Flower: Attribution: Khalid Mahmood at English Wikipedia, Public domain, via Wikimedia Commons
Marvel-of-Peru-62, Image by Ankit Bhattacharjee from Pixabay
Islands – 2119, Video by Bellergy RC from Pixabay
IMAGE OF PAN LORD OF THE WILD: "Sweet, piercing sweet was the music of Pan's pipe." by Walter Crane [Public Domain] from Wikipedia Commons
Rabbit – 74844, Video by FinjaM from Pixabay
Trees – 20255, Video by Alexey Zakakurin from Pixabay
Red Kite – 42385, Video by Roy Buri from Pixabay