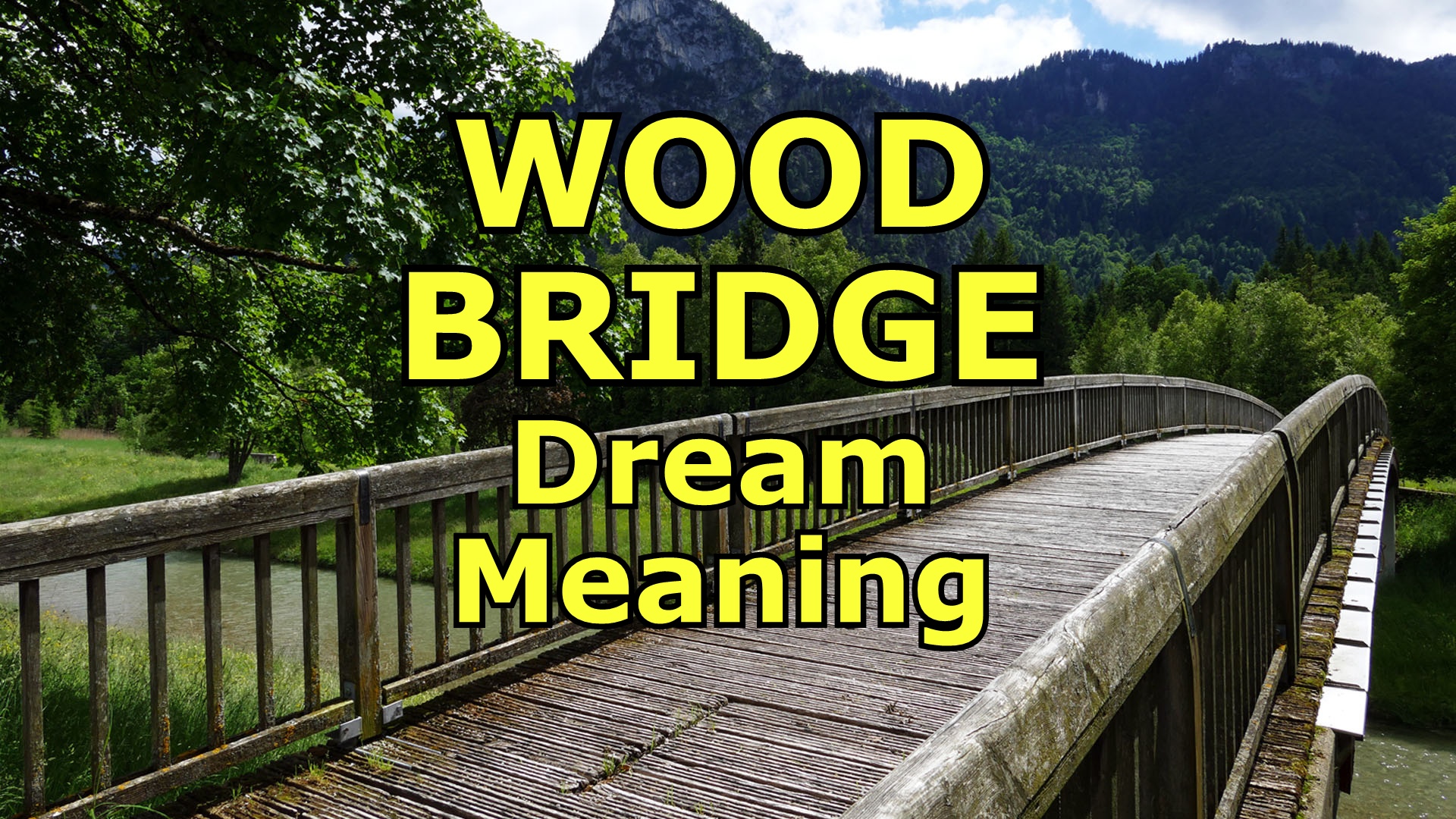 Wood Bridge Dream Meaning – Plus Broken, High, Steep, etc. Bridge Dreams
Wood Bridge Dream Meaning appears in the video below. You'll also find dream interpretations for dreams about other kinds of bridges. Find broken, steep, high, open, floating, and rope bridges, the dream meaning of bridge construction, and more.
Bridge Dreams Part I
The video above is called Bridge Dreams Part 2. To understand bridge dreams better. You'll also learn from my Bridge Dreams Part I video. Click Here.
Get My 3-Step CREATIVE DREAM INTERPRETATION CHECKLIST at the link below:
Click here or copy and paste the following URL into your browser: https://CarolChapmanLive.com.
TIMELINE of the Video Containing Wood Bridge Dream Meaning
You can find information on specific types of bridges by forwarding to the times below:
0:00:25 Wood bridge dream meaning.
0:00:36 A covered wooden bridge
0:00:55 Bridge dreams are about more than just the bridge
0:01:10 Please Subscribe for videos about water, sky, and land dreams
0:01:21 Dilapidated, flimsy, or falling apart wood bridges
0:01:32 A floating wood bridge or a bridge level with the water
0:01:53 Broken bridge dream meaning
0:02:13 An open bridge is often about
0:02:25 Steep bridges, going up or down
0:02:44 A rope bridge
0:02:50 A high bridge dream meaning
0:02:57 So high that the bridge is in the clouds
0:03:04 A high bridge that goes on forever
0:03:17 About a bridge that is under construction
ATTRIBUTIONS for the Video
 Animation Outro: Grassy hill with chamomile and ladybird against the background of time-lapse heaven, beautiful 3d animation
Music under animation: "Really Fine Day," composer Mark Siegenthaler, Sony Cinescore, Sony Creative Software
PHOTOGRAPHS (in order from beginning to end)
BRIDGE-1500388
Image by stux from Pixabay
PHILIPPA COVERED BRIDGE across the Tygart Valley in Philippa, West Virginia
Attribution: Carol M. Highsmith / Public domain
FISHING PIER, Yorktown Virginia
Image Copyright 2019 Carol Anne Chapman
BOAT PIER AND SNOW, Virginia
Image Copyright 2007 Carol Anne chapman
RAINFOREST BRIDGE, Chile
Image Copyright 2019 Miriam H. Balsley, used with permission
LOTUS-917616_1920
Image by Rudy and Peter Skitterians from Pixabay
COLLAPSED CYPRESS VIADUCT, Oakland CA from the 1989 Loma Prieta earthquake
Attribution: H.G. Wilshire, U.S. Geological Survey / Public Domain
"SUR LE PONT D'AVIGNON ON Y DANSE" is the famous song, but now we just wee many tourists standing there.
Attribution: Henk Monster / CC BY (https://creativecommons.org/licenses/by/3.0)
GARDEN CITY SKYWAY and HOMER LIFT BRIDGE
Army Corps of Engineers / Public domain
ESHIMA OOHASHI Bridge in Japan
Attribution: mstk east / CC BY (https://creativecommons.org/licenses/by/2.0)
BRIDGE-1252447
Image from Pixabay
BRIDGE-192986
Photo by FrankWinkler from Pixabay
NEW RIVER GORGE BRIDGE, West Virginia
National Park Service Employee (Public Domain)
CONFEDERATION BRIDGE-2397027
Image by Graham Hobster from Pixabay
LYNNHAVEN BRIDGE, Virginia Beach, under Construction
Copyright 2016 Carol Anne Chapman
MUSIC (In order, from the Beginning, under the Video, before the Outro)
CAMPFIRE SONG by Chris Haugen from the YouTube Audio Library
WILD POGO FRANCIS PREVE from the YouTube Audio Library
ALL VIDEO FOOTAGE
Copyright 2020 Carol Anne Chapman