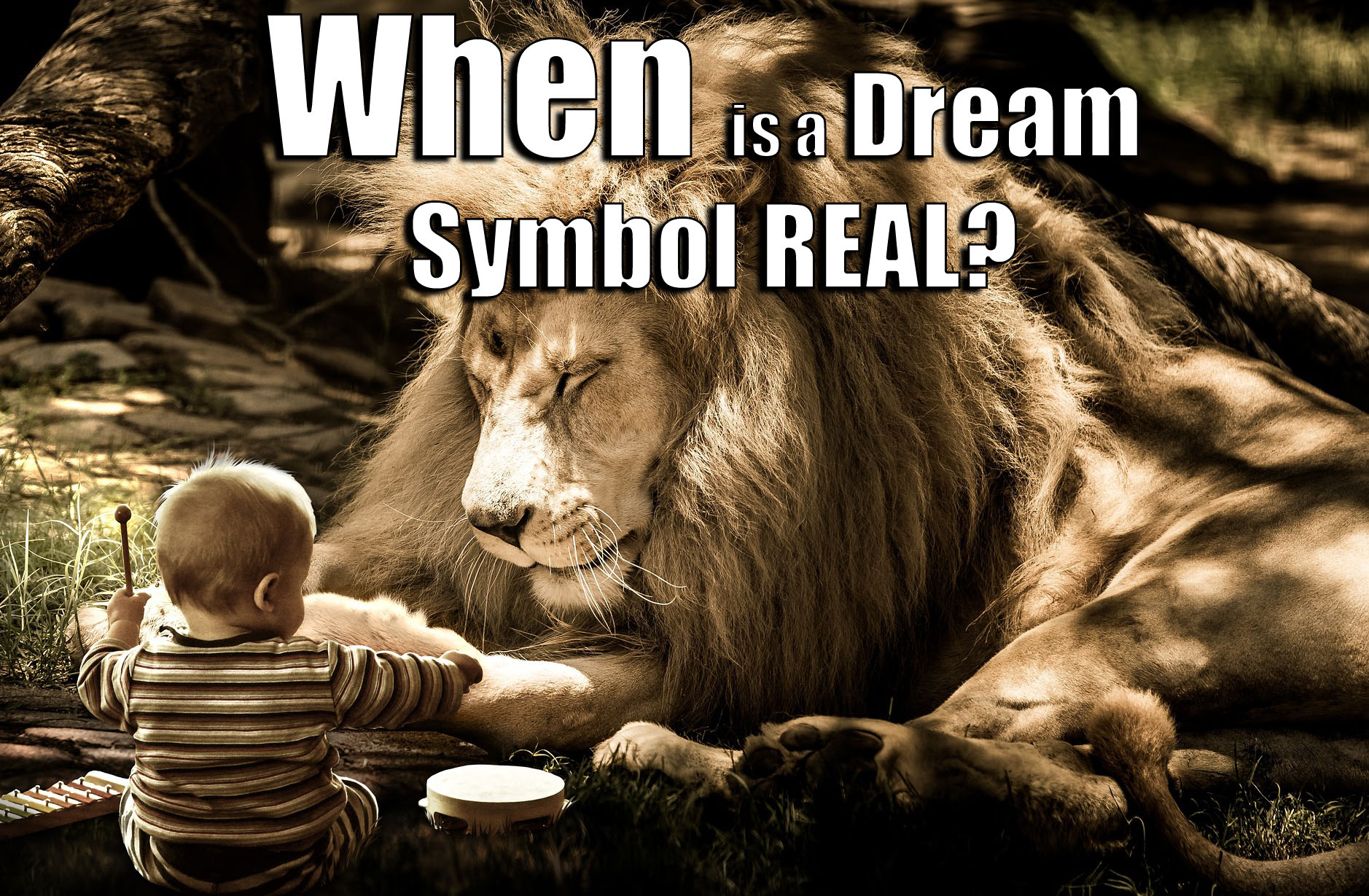 When Is a Dream Symbol Real?
When is a dream symbol real? Very seldom. Most of the time, the images, events, and people in your dreams merely represent something else. For example, a bridge in a dream can symbolize a decision.
However, every once in a while, the images, events, and people in your dream refer to something real. In fact, my Bridge Dream Playlist (see below) and this article originated in a dream.
When I woke up one morning, I realized I'd been working on my Bridge Dream Playlist in my dreams. While asleep, I'd sat in front of my computer, thought about how to organize my bridge dream videos,  tried out different scenarios, made changes based on what worked and what didn't work. Then, I sent the Bridge Dreams Playlist in an email to you.
It felt as if I'd been at it all night. When I woke up, I literally felt like leaping out of bed to begin. After all, I didn't have to think about how to proceed. I already knew what to do from my dreams.
At the beginning of the video on bridge dreams below, discover some examples of when a dream symbol could mean something real.
In conclusion, when is a dream symbol real? Often, when it refers to something real in your waking life. For example, as the video above says, (in the case of a bridge dream), if, during your waking life, you are physically involved with a bridge, your bridge dream likely refers to a real bridge.
So, that's my Bridge Dream Playlist above. The video above forms the first in a series of videos in that playlist. To see the thumbnails of the videos in the playlist, Click on the "Watch on YouTube" button in the bottom left of the image..
Or, just click on the video above. It will play to the end. Then, the next video in the playlist will automatically start. For a list of the videos in the Playlist, just scroll down.
Following, please find a list of the ten videos in the YouTube Playlist. Played one after another, the whole playlist only lasts about an hour, but once you go through it, you'll know much more about your bridge dreams and how to interpret them than you did before.
BRIDGE DREAMS | Dream Interpretation Crossing a Bridge | What Does Bridges Dreams Mean?
What Does WATER Mean in a BRIDGE DREAM?
What does the SKY mean in a DREAM? What does the SKY mean in a BRIDGE DREAM?
What Does LAND Mean in a BRIDGE Dream?
How to INTERPRET Your DREAMS for BEGINNERS – Interpret a Bridge Dream
What Does It Mean to DREAM About CROSSING a BRIDGE? Dream of Driving Off a Bridge?
BRIDGE DREAMS | What Do Different Kinds of Bridges Dreams Mean | Wood | Broken | High | Steep
RIVER DREAM Meaning | Seeing a River Dream Interpretation | What Does It mean to Dream About a River
What Does SKY DREAM MEAN | Sky Dream Meaning | Meaning of Gray Sky Dream | Grey Sky Dream Meaning
SAND DREAM Meaning | Dreaming of BEACH SAND | What Does It Mean to DREAM About Sand
Carol Anne Chapman is the author of When We Were Gods, a chronicle of her past life memories of the amazing world of Atlantis as well as how she first met her husband in a dream. Available at: https://amzn.to/38aAf7R
Get Carol's free 3-Step Creative Dream Interpretation Checklist at: https://CarolChapmanLive.com.
To schedule a private, personal, online session with Carol: https://CarolChapmanLive.com/bookasession. She enjoys talking with you about your dreams, past lives, memories of Atlantis, and experiences with the Nature Kingdom.