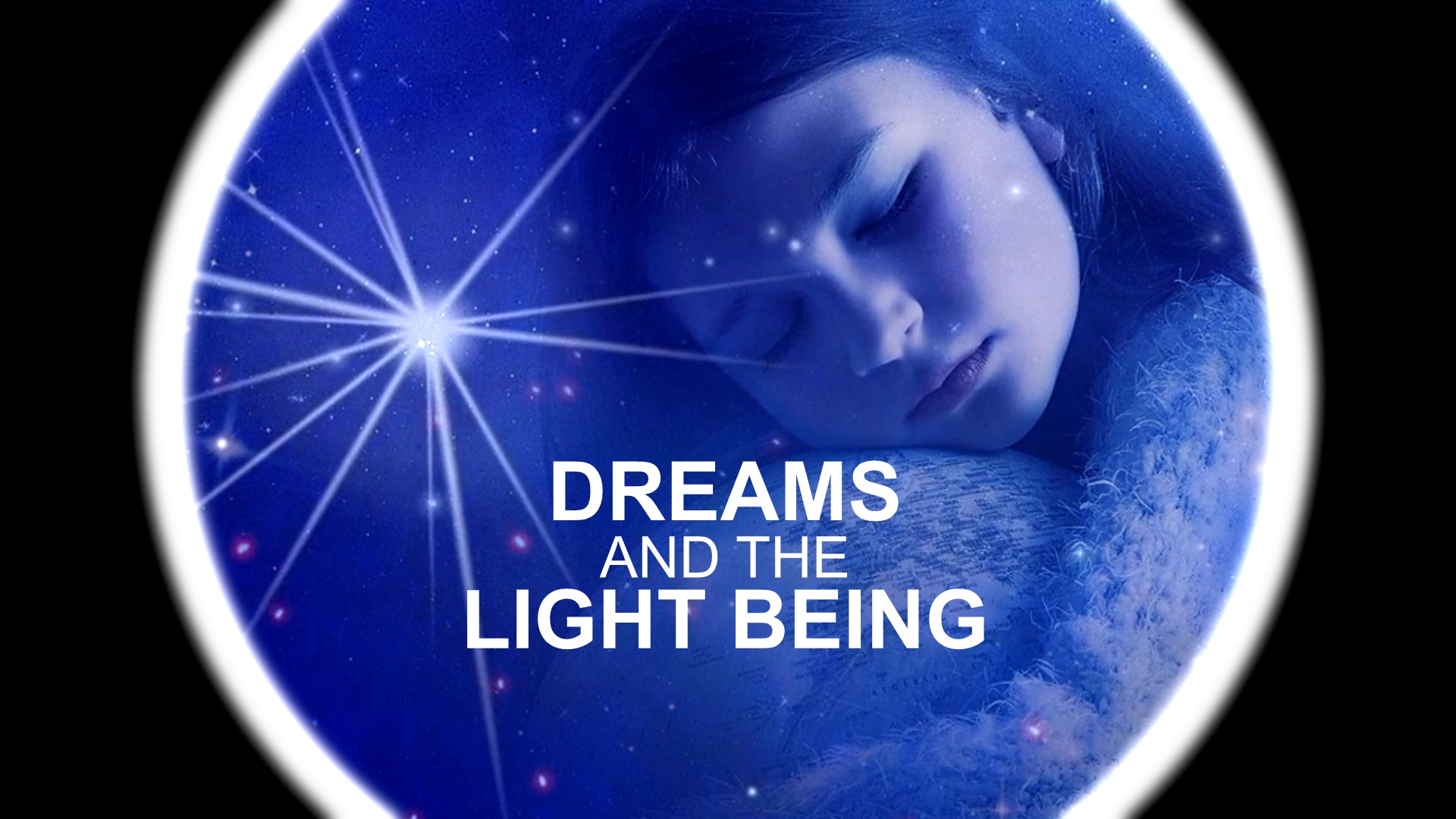 What You Don't Know About DREAMS and the LIGHT BEING
What you don't know about dreams and the Light Being – a Golden Ones Atlantis Video, explores the communication of our eternal Light Being with our human body through our dreams.
This video is part of a series for the Golden Ones. They decided, in Atlantis, to reincarnate now when we are again technologically advanced and on the brink of self-annihilation. They are incarnating now to be of help and to bring in a new world.
When We Were Gods: https://amzn.to/38aAf7R
Are you one of the Golden Ones? Contact me: https://CarolChapmanLive.com/Contact
For more on similar topics, please check out my blog site: https://CarolChapmanLive.com
TIME STAMPS of the Video: DREAMS and the LIGHT BEING
00:00 What You Don't Know about Dreams and the Light Being – a Golden Ones Atlantis Video
00:27 If you can't see auras, you can still connect with your light being in your dreams.
00:54 My experience of meeting my husband, a stranger, first in my dreams
01:45 In my dreams, I've been told to wake up to take a photo of a phenomenal sunrise.
02:17 A woman told me how a dream told her about her daughter's car accident.
03:29 The body knows things through its sensors.
04:00 We communicate with the light being through our waking lives, on which our dreams give feedback
ATTRIBUTIONS
All VIDEOS FOOTAGE and IMAGES Copyright 1993 to 2021 Carol Anne Chapman
EXCEPT FOR wonderful B-roll footage and images, (from the beginning of the video to the end):
Man – 50701, Video by Matthias Groeneveld from Pixabay
Time Travel – 75857, Video by Christian Bodhi from Pixabay
Aura-335961_1920, Image by Manfred Antranias Zimmer from Pixabay
Aura-1079745_1920, Image by Karin Henseler from Pixabay
Woman – 67927, Video by Erosvideos from Pixabay
Man – 64729, Video by Christian Bodhi from Pixabay
Space-station-485590_1920, Image by Steve Bidmead from Pixabay
Office-594132_1920, Image by StartupStockPhotos from Pixabay
Labrador-164091_1920, Image by No-longer-here from Pixabay
Small-wooden-house-906912_1920, Image by Anna Armbrust from Pixabay
Blood Vessels – 57691, Video by Hassas Arts from Pixabay
Computer – 47158, Video by Engin Akyurt from Pixabay
Dream – 34161, Video by mohamed khalel from Pixabay
Face – 52675, Video by Christian Bodhi from Pixabay
Sleeping – 729, Video by Vimeo-Free-Videos from Pixabay
Tagsgraphic – 117, Video by Iconikmg from Pixabay
Sunrise – 30218, Video by adege from Pixabay
Yawn – 44647, Video by Engin Akyurt from Pixabay
Woman – 79390, Video by Engin Akyurt from Pixabay
Queen – 29505, Video by pauldaley1977 from Pixabay
Woman – 79393, Video by Engin Akyurt from Pixabay
Blue Light – 7012, Video by Thomas Ritter from Pixabay
Mercedes Glk – 1406, Video by Vimeo-Free-Videos from Pixabay
Face – 44646, Video by Engin Akyurt from Pixabay
Stars – 75243, Video by AnimatedBoy from Pixabay
Eye – 79545, Video by DarkBlaze12 from Pixabay
Girl-2366438_1920, Image by Anastasia Gepp from Pixabay
Massage – 701, Video by Vimeo-Free-Videos from Pixabay
Face – 39025, Video by parkti89 from Pixabay
Girl-2198018_1920, Image by Claudio_Scott from Pixabay
Star – 5232, Video by Tomislav Jakupec from Pixabay
Walking – 7713, Video by Coverr-Free-Footage from Pixabay
Subscribe Button – 73041, Video by Burak Kiraz from Pixabay
Board – 18398, Video by athree23 from Pixabay
Skyscrapers – 80724, Video by Timo Volz from Pixabay
Bomb – 37974, Video by willbot studios from Pixabay
Devastation – 70284, Video by Erosvideos from Pixabay
Couple – 43017, Video by Christian Bodhi from Pixabay
Sun Rays – 19607, Video by Christian Bodhi from Pixabay
OUTRO: VIDDYOZE, Dramatic Parallax Slide Show. All Images in Viddyoze Dramatic Parallax Slide Show Copyright 1993 to 2021 Carol Anne Chapman EXCEPT FOR: The last image:
Woman-2667455_1920, Image by Daniel Reche from Pixabay
MUSIC (in order from beginning to end)
With a Rose in Your Teeth by Nathan Moore, YouTube Audio Library
Wind Risers by Ashton Fulero, YouTube Audio Library
The Angels Weep by Audionautix, YouTube Audio Library
Dramatic Parallax Slide Show from VIDDYOZE