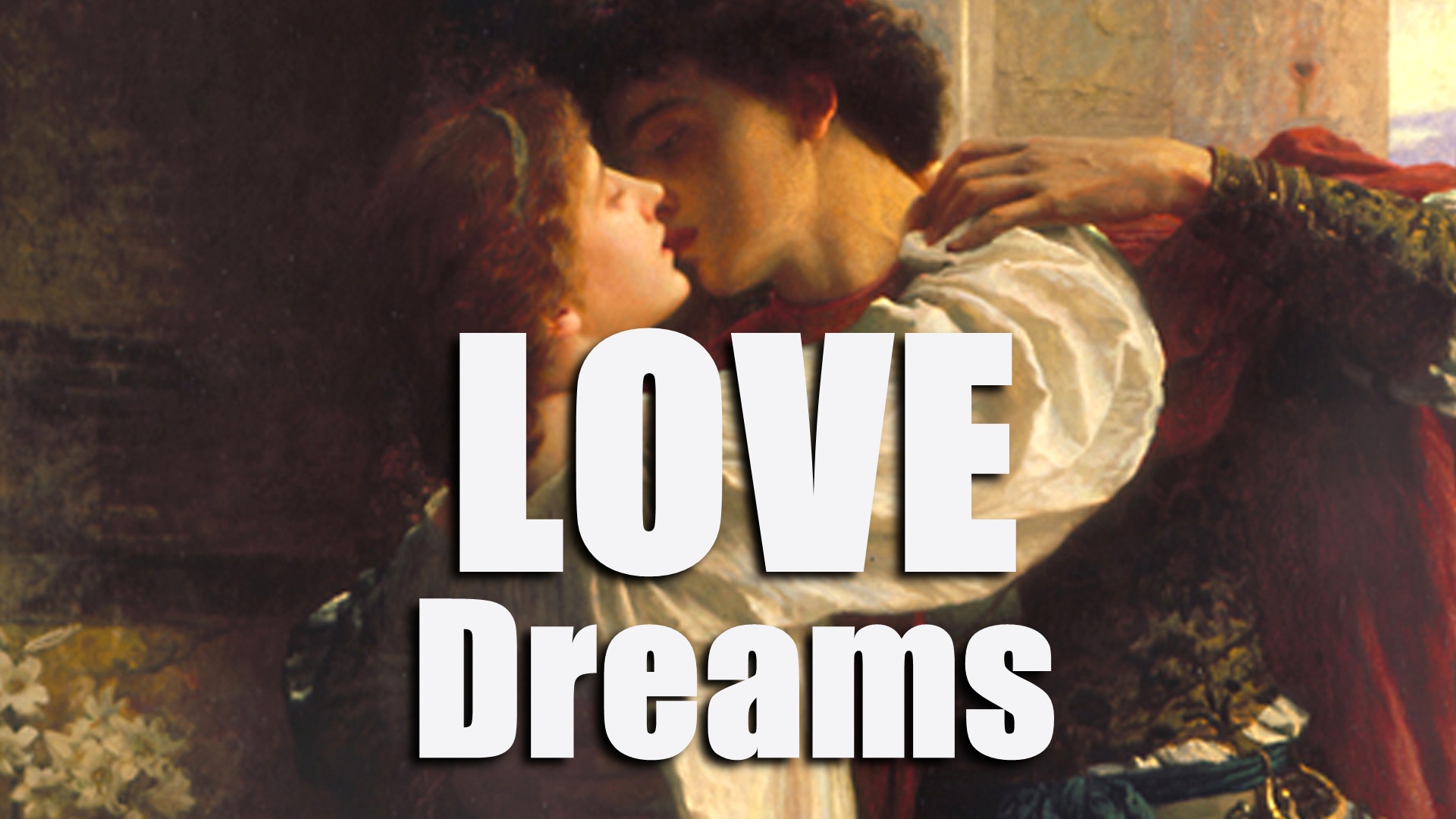 What Does Making Love in a Dream Mean? A New COVID-19 Meaning
What does making love in a dream mean? During the COVID-19 lockdown, a love making dream can take on a new meaning. Watch the video below, Number 7, in the Love Dreams series, to discover the new coronavirus Love Dreams meaning.
During the COVID-19 coronavirus lockdown time, a relatively frequent dream of intimate, passionate love making can take on a new meaning. This is Number 7 of seven in the Love Dreams series, which delves into the dream meanings of love making dreams.
Learn How to Interpret Your Dreams
It helps to know some aspects of how to interpret your own dreams. That's because dream meanings cannot reveal the exact meaning of your specific dream, since your dream is specifically about you and your life. Dream dictionaries can only give you a general dream meaning. Therefore, I invite you to download my free 3-Step Creative Dream Interpretation Checklist at this link: Click here. Or, copy and paste this URL into your browser: https://CarolAnneChapman.com
TIMELINE OF THE Video: Love Dreams
 If you're looking for a specific detail in the video, use the timeline below to find where to look for it in the video:
0:00:09 about love dreams of physical intimacy
0:00:19 Number Seven, this time of the coronavirus
0:00:30 at the end of April, 2020, when the U.S., is at almost one million confirmed cases.
0:01:12 we are dealing with thinking about death a lot.
0:01:19 a dream of wonderful, loving, passionate, blatant, physical intimacy, at this time,
0:02:08 It is really from that point of view, a really beautiful dream to have at this time.
0:02:37 the most common nightmares.
0:02:43 how to prevent nightmares
ATTRIBUTIONS of the Video on What Does Making Love in a Dream Mean
ROMEO & JULIET Frank Dicksee
Name of Wikipedia File: DickseeRomeoandJuliet.jpg
Attribution: Frank Dicksee / Public Domain
Page URL: https://commons.wikimedia.org/wiki/File:DickseeRomeoandJuliet.jpg
Date: 1884
Description: Representing the famous balcony scene from Romeo and Juliet.
 BABY CRYING
Attribution: Evan-Amos / Public domain
Page URL: https://commons.wikimedia.org/wiki/File:Human-Male-White-Newborn-Baby-Crying.jpg
Date: 4 July 2014
MUSIC
At the Beginning and Middle: With a Rose in Your Teeth by Nathan Moore from the YouTube Audio Library
At the end: Cinescore Music that comes with Vegas Movie Studio software
 VIDEO FOOTAGE
Sun Particles – 6231 Video by PIRO4D from Pixabay  (Public Domain)
All Other Video Footage: Copyright 2020 Carol Anne Chapman