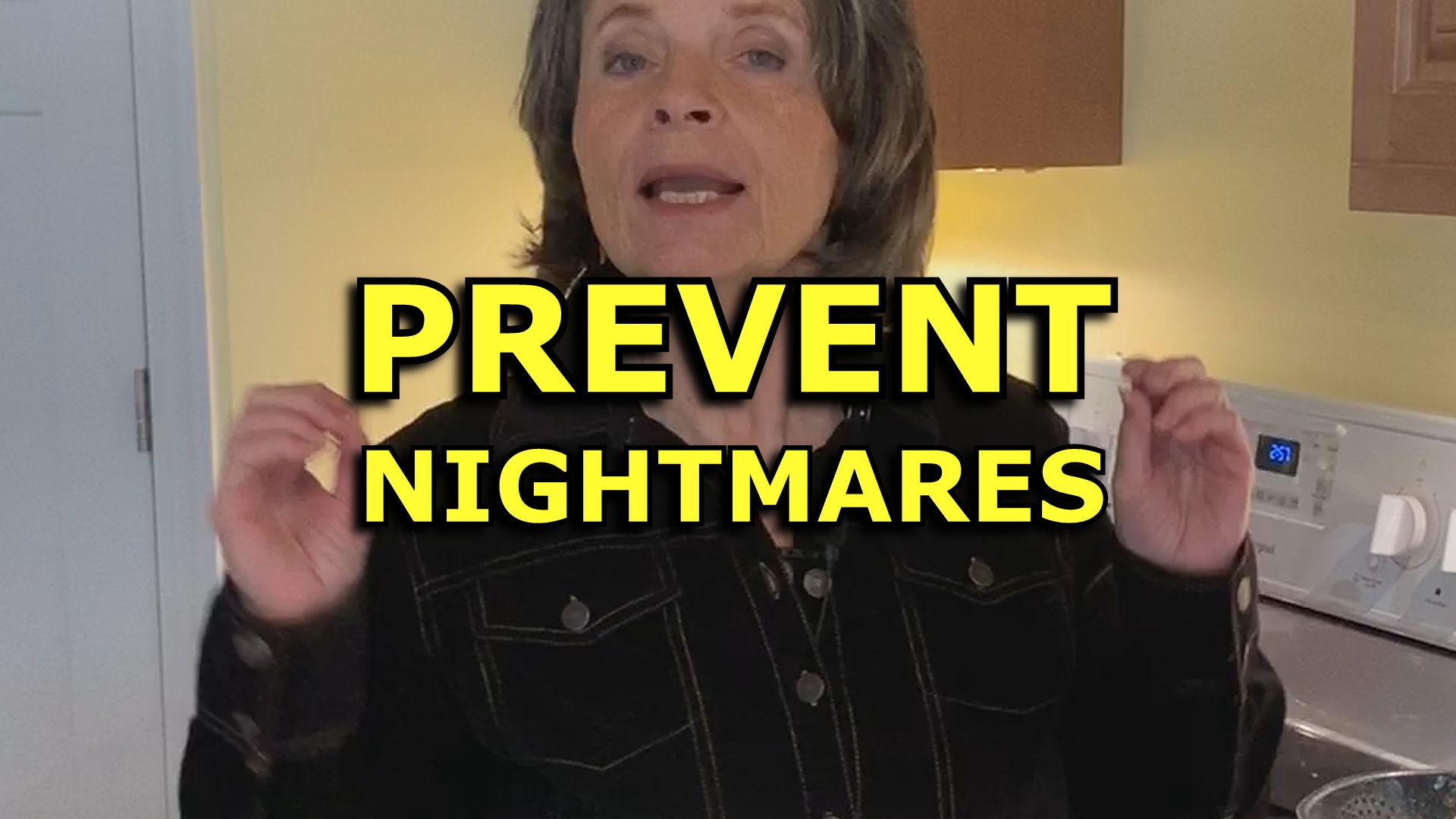 Seven Ways to Prevent Nightmares
Seven ways to prevent nightmares include a couple of surprising suggestions. However, they have worked for me and others. During times of crisis – either of a global nature or a personal nature – bad dreams begin to turn up. For example, you could be going through a divorce, dealing with a bereavement, or in the middle of a pandemic. Therefore, I suggest you a couple of ideas presented in the video below for a week. And, see what happens.
Why Learn How to Interpret Your Dreams
It helps to know some aspects of how to interpret your own dreams. That's because dream meanings cannot reveal the exact meaning of your specific dream, since your dream is specifically about you and your life. Dream dictionaries can only give you a general dream meaning. Therefore, I invite you to download my free 3-Step Creative Dream Interpretation Checklist at this link: Click here. Or, copy and paste this URL into your browser: https://CarolAnneChapman.com
TIMELINE OF THE Video: Seven Ways to Prevent Nightmares
0:00:12 Link to Number 1 and 2 in previous video.
0:00:20 Number Three: find out what your nightmares mean
0:00:34 the end of the world dreams
0:00:48 Link to end of the world dreams video
0:00:54 dreams in which you find your body dead
0:01:34 Number Four: something I learned from my grandmother
0:01:57 link to video about dying dreams
0:02:39 Number Five, something you don't want to hear
0:03:05 link to video on 5 most common nightmares
0:03:11 the meaning for four out of five most common nightmares
0:04:14 Number Six: how to induce a pleasant dream
0:06:25 Number Seven: something I do every night
0:07:14 I'm wishing you Happy Dreaming.
ATTRIBUTIONS for the Video
PHOTOGRAPHS
Hockey – Maurice Richard
Attribution: Conrad Poirier / Public domain
Emergency Hospital During [1918] Influenza Eplidemic Camp Funston,Kansas
Attribution: Otis Historical Archives, National Museum of Health and Medicine / Public domain
ILLUSTRATIONS
Zombies-1296507
EriktheGreat from Pixabay
MUSIC (under text from beginning to end for each different way of stopping nightmares)
Number 3: Wedding Invitation by Jason Farnham, YouTube Audio Library
Number 4: Waiting by Andrew Langdon, YouTube Audio Library
Number 5: Serenity by Aakash Gandhi, YouTube Audio Library
Number 6: Rolling Hills by Sir Cubworth, YouTube Audio Library
Number 7: Love Letters by Aaron Kenny, Youtube Audio Library
 OUTRO
Animation: Grassy hill with chamomile and ladybird against the background of time-lapse heaven, beautiful 3d animation
Music under animation: "Really Fine Day," composer Mark Siegenthaler, Sony Cinescore, Sony Creative Software
ALL VIDEO FOOTAGE
Copyright 2020 Carol Anne Chapman