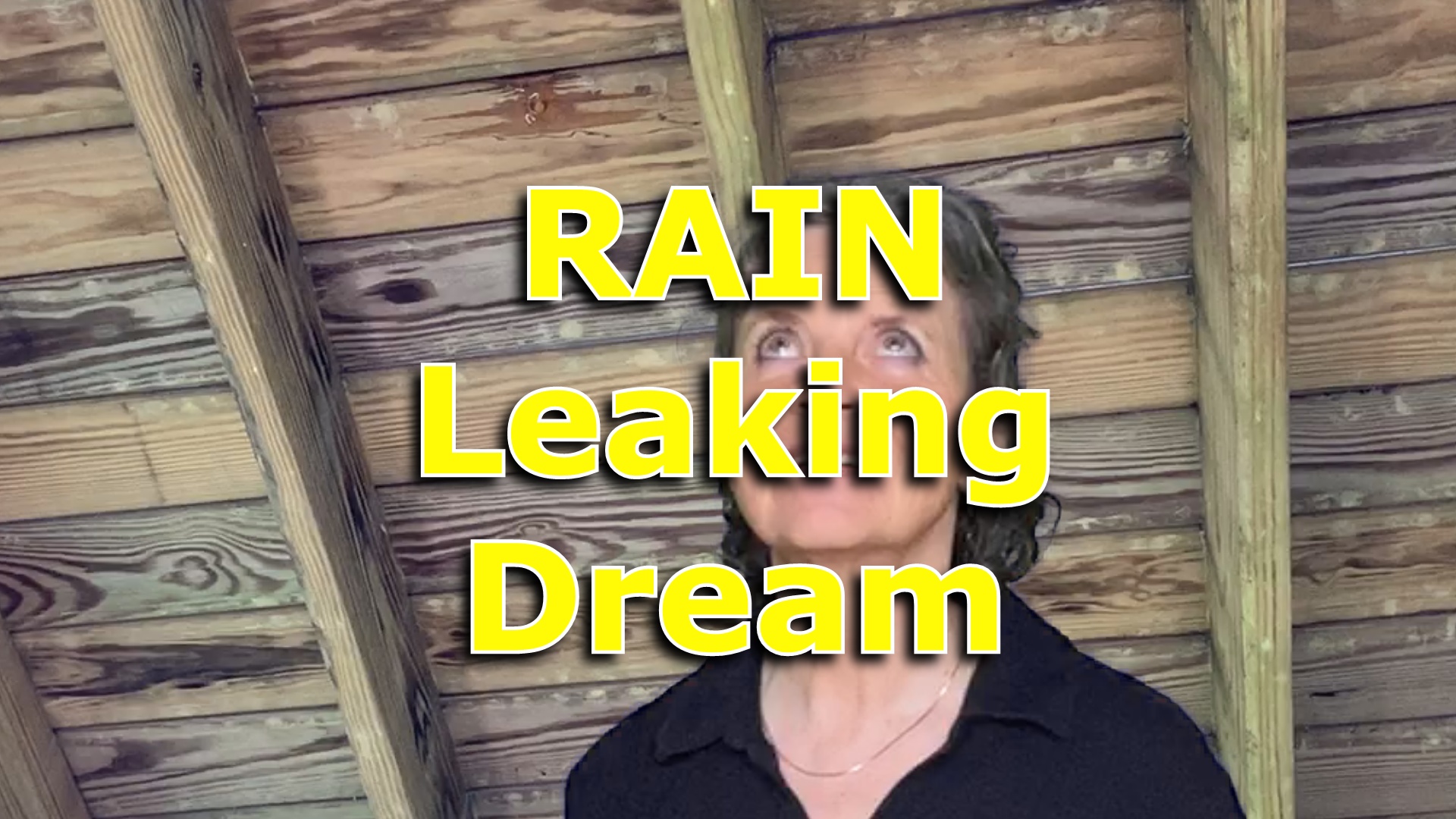 Rain Leaking Through Ceiling Dream Meaning
What is the Rain Leaking Through Ceiling Dream Meaning? It can mean that emotionally challenging events from your past are "leaking," or interfering, with decisions you're making in your present life. Therefore, when you dream of water leaking from ceiling, the water represents the emotion seeping into something you want to do in your life now. Usually, your leaking ceiling dream can reveal the reason you can't go ahead with the project. – some fear or belief from your past. What could that be?
How to Find the Personal Meaning of Your RAIN Leaking Through CEILING DREAM that Applies to Your Specific Life
It helps to know how to make your own dream interpretation of your Rain Leaking Through Ceiling Dream. That's because dream symbols cannot reveal the exact meaning of your specific dream, since your dream is specifically about you and your life. Dream dictionaries can only give you a general dream symbol meaning. Therefore, I invite you to download my free 3-Step Creative Dream Interpretation Checklist. Click Here. Copy and paste this URL into your browser: https://CarolAnneChapman.com
Source for Some of the Information in the video on Your Dream of Leaking Ceiling
Mentioned in the video: The Complete Dream Book by Gillian Holloway:
TIMELINE for the Video
If you're looking for a specific detail in the video, use the timeline below to find where to look for it:
0:00:07 It means sad things or things you haven't dealt with from your past are…
0:00:25 For example,[a story illustrating the interpretation of this dream symbol]
0:01:37 This is why it's important to look at your own life when you're interpreting your dreams.
0:01:55 Download my Three-step Creative Dream Interpretation Checklist at this link
0:02:33 Links to my other videos on Water Dreams, Love Dreams, and being Reincarnated from Atlantis.
ATTRIBUTIONS for the Video
MUSIC: Lucid Dreamer by Spazz Cardigan, YouTube Audio Library
VIDEO FOOTAGE: All Video Footage Copyright 2020 Carol Anne Chapman