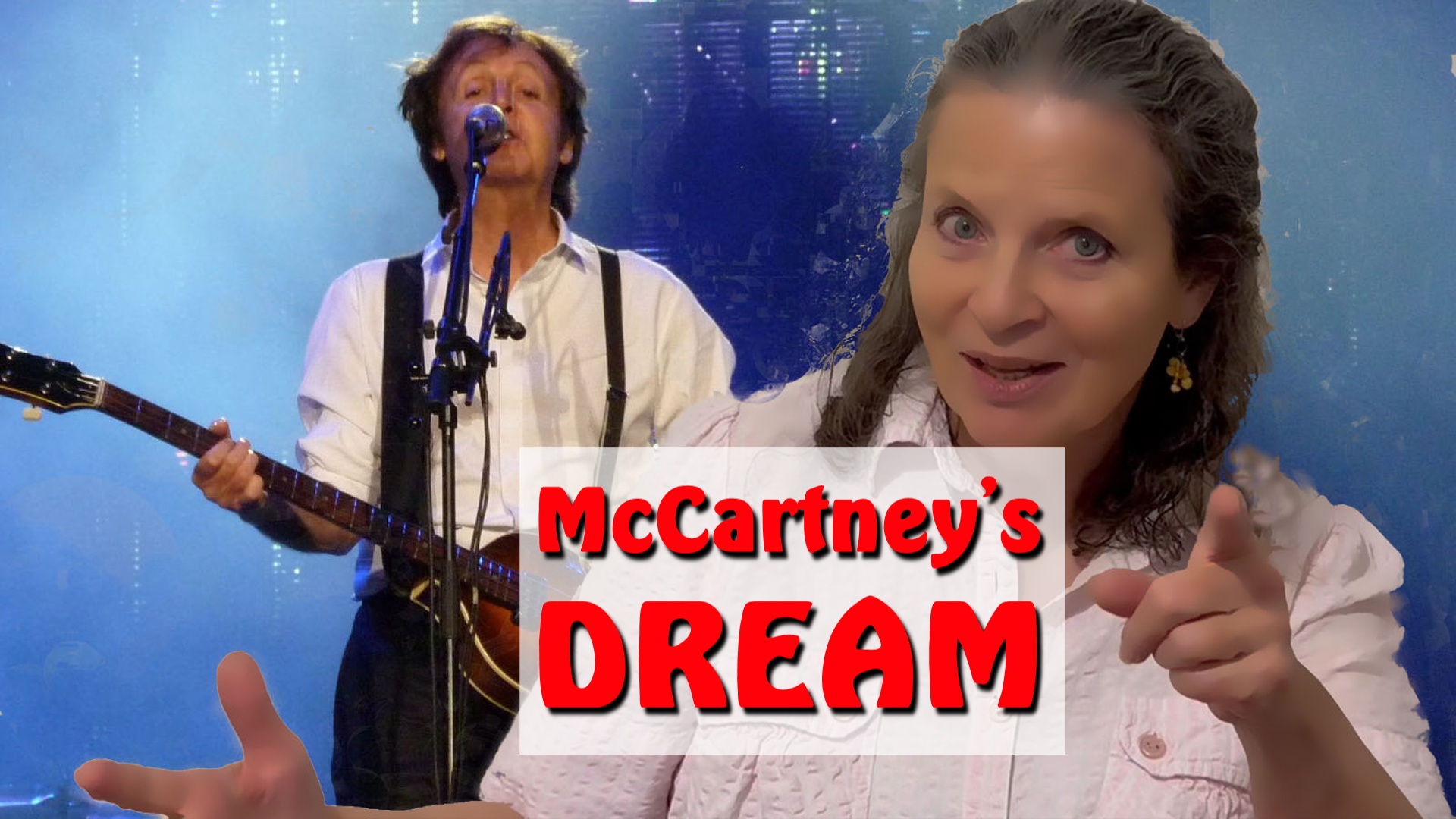 Paul McCartney's Dream
Paul McCartney's Dream became Yesterday, one of the most recorded songs in the history of popular music, voted best song of the 20th Century by a 1999 BBC radio poll.
Discover the dream and what McCartney did with it that can help you make fantastic use of your own dreams.
Sir James Paul McCartney was born on June 18, 1942 in Liverpool, England. He achieved world-wide fame as a member of the Beatles for whom he played bass guitar.
Something I didn't know about him: He taught himself piano, guitar, and songwriting. His Dad was a jazz player.
After the Beatles disbanded, he formed the band Wings and was knighted in 1997 for services to music. He is one of the wealthiest musicians in the world with a net worth in 2022 of 1.2 Billion according to Forbes.
ATTRIBUTIONS for the photo of McCartney used in the thumbnail: Title: Paul McCartney Live in Dublin, 2010: Attribution: Fiona, CC BY-SA 2.0 https://creativecommons.org/licenses/by-sa/2.0, via Wikimedia Commons
Carol Anne Chapman is the author of When We Were Gods, a chronicle of her past life memories of the amazing world of Atlantis. Available at: https://amzn.to/38aAf7R
Get Carol's free 3-Step Creative Dream Interpretation Checklist at: https://CarolChapmanLive.com.
To schedule a private, personal, online session with Carol, or to give one as a gift to someone else: https://CarolChapmanLive.com/bookasession. She enjoys talking with you about your dreams, past lives, memories of Atlantis, and experiences with the Nature Kingdom.