2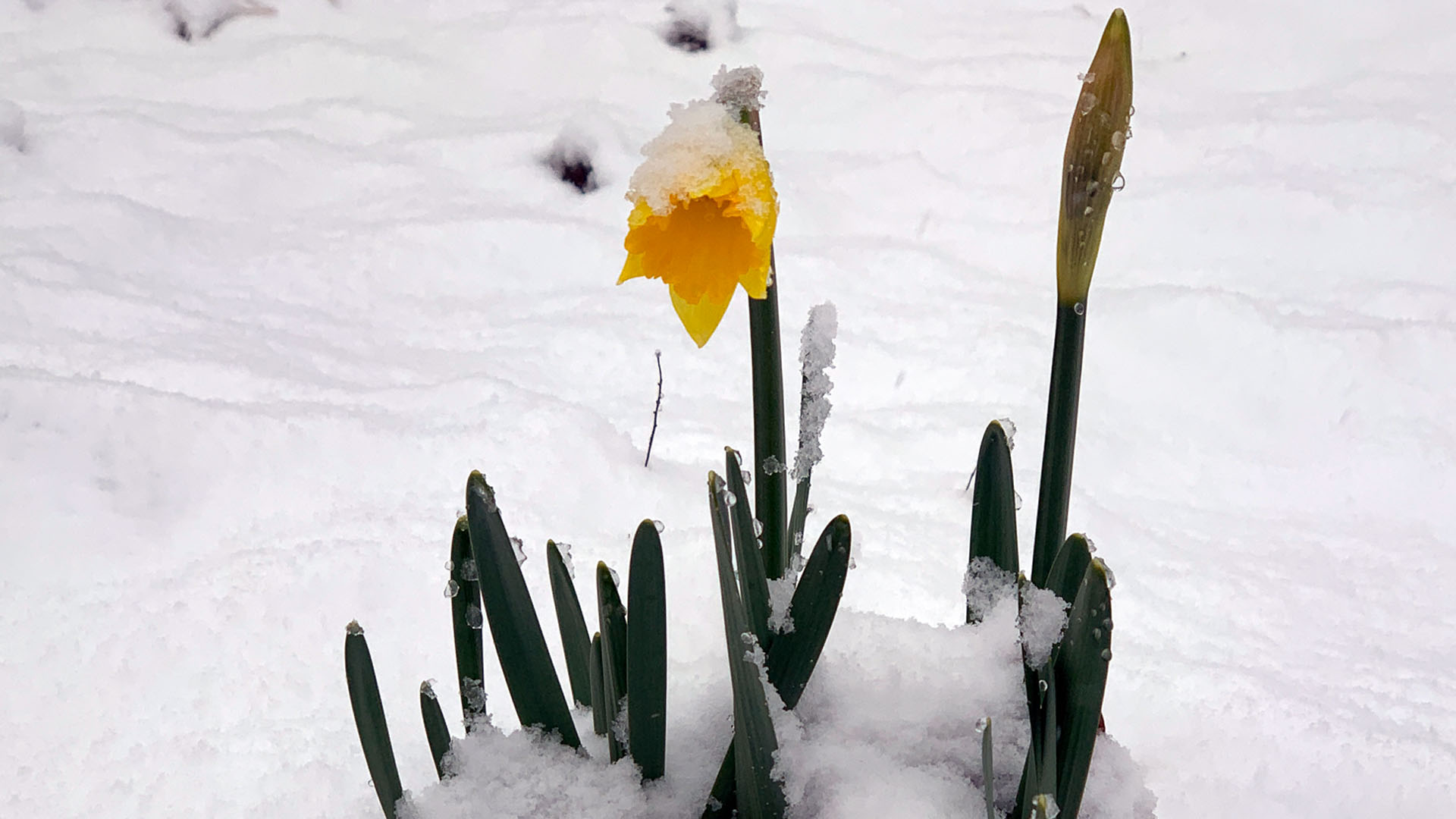 NEVER GIVE UP Motivational Video in 30 Seconds
NEVER GIVE UP Motivational Video in 30 Seconds. Don't give up wearing a mask, social distancing, and washing your hands. Even though you yearn to return to the life you had before COVID, never give up. It will eventually be over. Small pox and polio are behind us. COVID will be behind us too.
When I saw this one lone daffodil – the first of the season – surviving in spite of being covered in snow and being buffeted by icy winds, I found an inspirational success story to keep on keeping on.
You may also have more personal reasons for never giving up. For example, I needed a motivational video with some inspirational music to encourage me to continue making videos. The day before, I had experienced a major setback when my video editing software went wonky and deleted everything I'd been working on, even though I'd been saving as I went.
I like this "never give up quote," which is actually a paraphrase of the Winston Churchill quote, "Never, never, never, never give in." He referred to fighting against tyranny. That was during WWII.
ATTRIBUTIONS for the "Never Give Up Motivational Video in 30 Seconds"
MUSIC
Evening Melodrama by Kevin MacLeod is licensed under a Creative Commons Attribution 4.0 license. https://creativecommons.org/licenses/by/4.0/
Source: http://incompetech.com/music/royalty-free/index.html?isrc=USUAN1200049
Artist: http://incompetech.com/
VIDEO FOOTAGE
All Video Footage Copyright 2021 Carol Anne Chapman