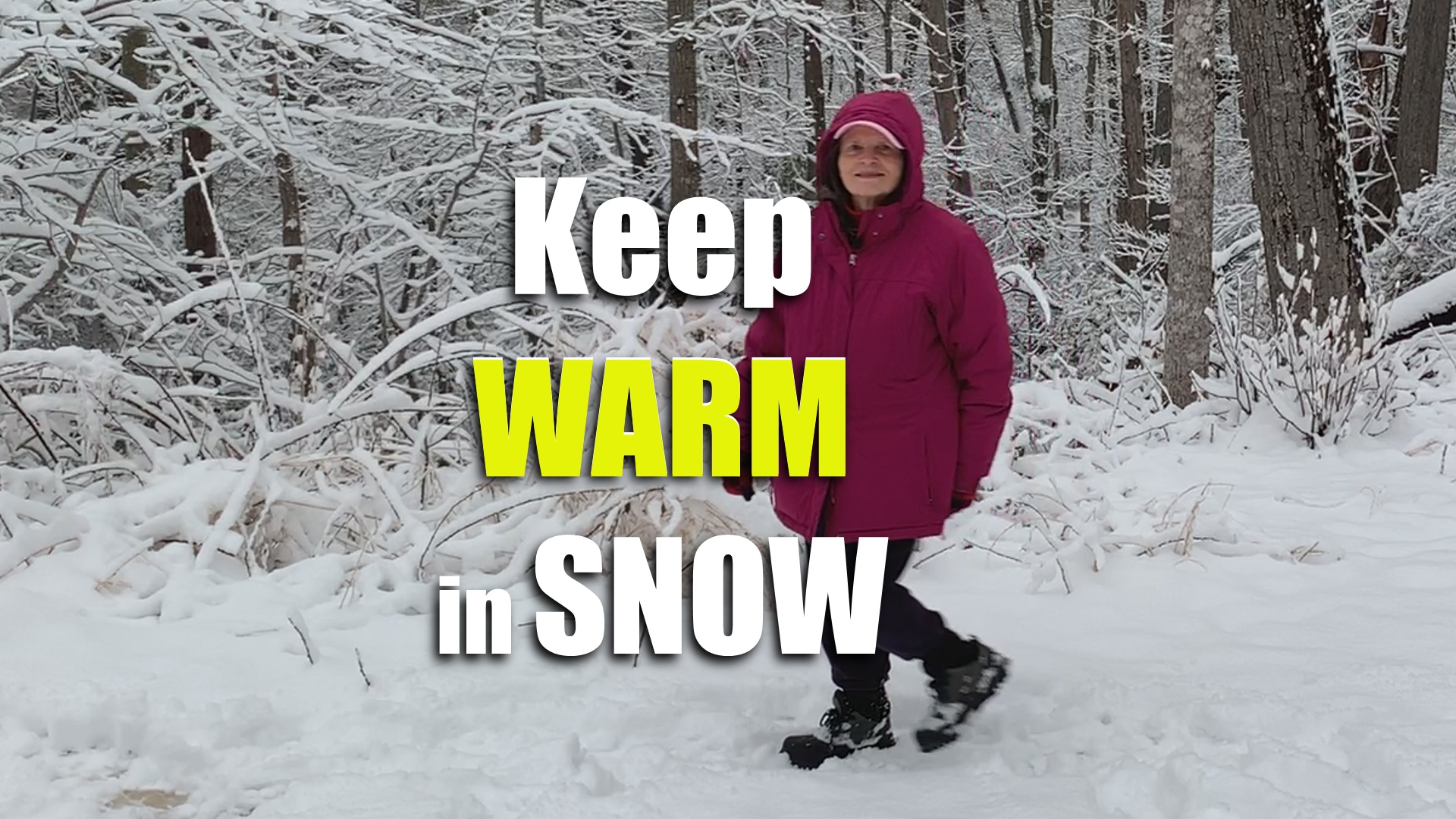 Keep WARM in WINTER WALKING in SNOW
Keep warm in winter walking in snow. To do that, you're going to have to know what to wear to keep warm in winter outside. This video guide will help you to choose the outerwear that will help you to feel warm and toasty inside your clothes even when the weather outside is freezing. But, it's not good enough to know how to keep warm. You also have to know how to keep dry. After all, snow is just frozen water.
Take a look at the video below for a list of items to look for when you're choose outerware for winter weather. Also, I encourage you to walk in the woods in the winter snow, because as long as snow covers the ground, ticks are not biting. You also don't have to worry about any other biting insects!
TIME CODES for the Video: Keep Warm in Winter Walking in Snow
Go to the links below to find various topics in the video:
0:00:00 I'm originally from Canada.
0:00:16 You can look so cute in a hat and scarf.
0:00:26 But there's a reason Eskimos have hoods.
0:00:51 To keep warm, wear a whole bunch of layers.
0:00:57 Get a waterproof jacket – not water repellent.
0:01:32 Use these plackets to keep you dry and warm.
0:01:59 A two-way zipper is useful.
0:02:19 Different kinds of Long Johns work in different temperatures
0:02:34 Good warm gloves protect your hands.
0:02:48 Adjustable cuffs help to keep fingertips warm.
0:03:32 A hat with a bill protects my face from snow and rain.
0:03:50 The umbrella keeps snow off the lens of my iPhone.
0:04:07 It's important to keep your feet dry.
0:04:14 Wear 100 percent waterproof (not water repellent) boots.
0:05:12 Wear a jacket that's long enough to cover your pelvis.
0:05:31 Choose a jacket that can be cinched close to the body.
0:06:32 Ticks are not active when there's snow out.
0:06:48 I really do love how gorgeous it is to walk in the snow
0:07:08 Pan, Lord of the Wilderness
ATTRIBUTIONS for the Video
MUSIC
Brandenburg Concerto No4-1 BWV1049 – Classical Whimsical by Kevin MacLeod is licensed under a Creative Commons Attribution 4.0 license. https://creativecommons.org/licenses/by/4.0/
Source: http://incompetech.com/music/royalty-free/index.html?isrc=USUAN1100303
Artist: http://incompetech.com/
VIDEO FOOTAGE
All video footage Copyright 2021 Carol Anne Chapman