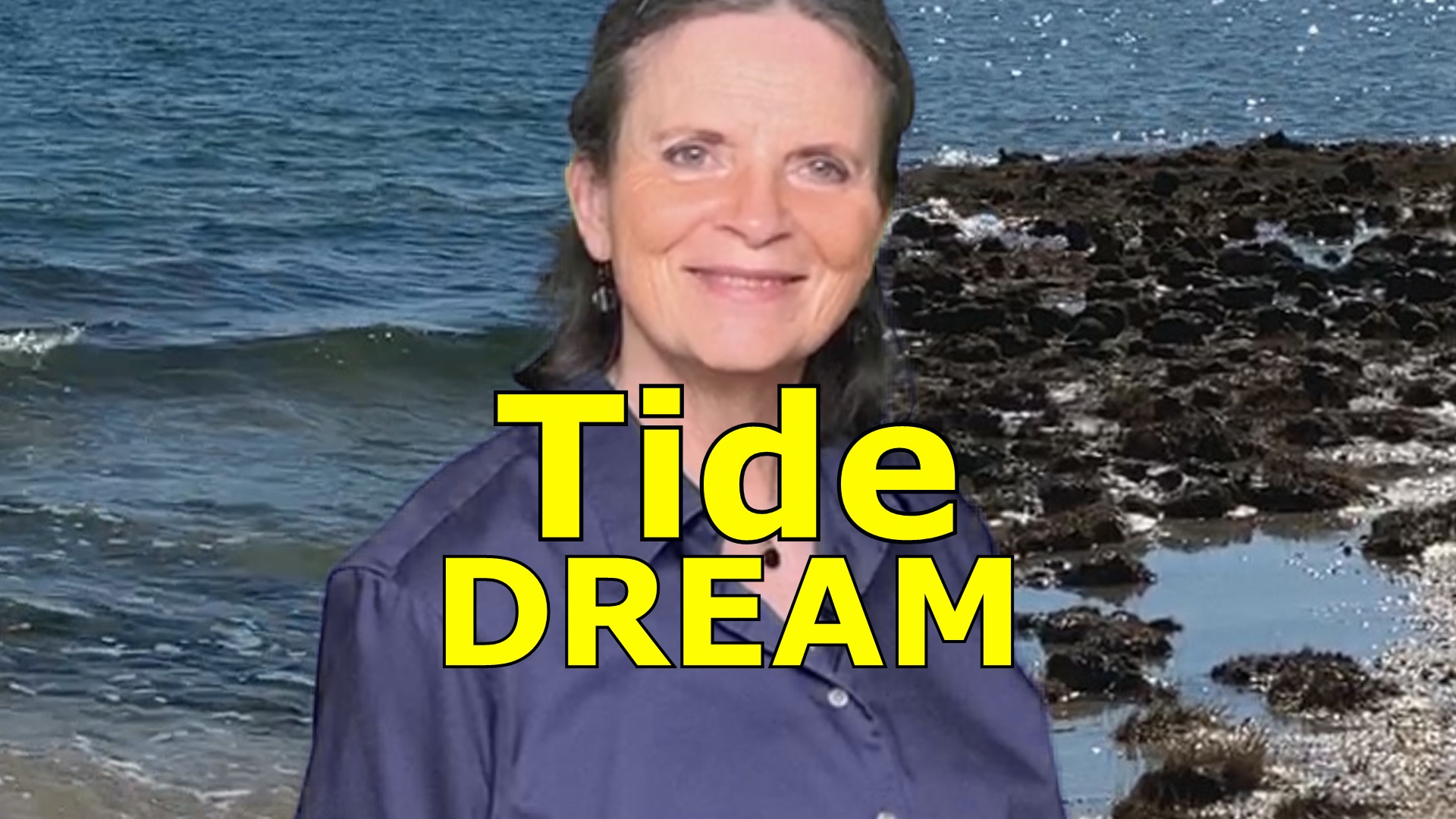 High Tide Dream Meaning – Low Tide Dream Meaning
Both a high tide dream meaning and a low tide dream meaning have to do with timing in your life. Since they're water dreams, a high tide dream and a low tide dream, also symbolize different emotions. Although you may think that a high tide dream interpretation would be more desirable than dreaming of low tide sea, they simply represent different opportunities in a person's life.
How to Find the MEANING OF a HIGH TIDE or LOW TIDE DREAM that Applies to Your Specific Life
It helps to know how to interpret your own dreams. That's because dream meanings cannot reveal the exact meaning of your specific dream, since your dream is specifically about you and your life. Dream dictionaries can only give you a general dream symbol meaning. Therefore, I invite you to download my free 3-Step Creative Dream Interpretation Checklist. Click Here. Copy and paste this URL into your browser: https://CarolAnneChapman.com
TIMELINE for the High Tide Dream Meaning | Low Tide Dream Meaning Video
If you're looking for a specific detail in the video, use the timeline below to find where to look for it:
0:00:09 Tide dreams are about timing.
0:00:49 Have you heard that quote, "There is a tide in the affairs of men…"
0:01:24 When the tide is high.
0:01:55 When the tide is low.
0:02:05 Where the quote comes from.
0:03:40 If you've had a dream about a high tide,
0:03:53 What is the emotion associated with a high tide dream?
0:04:04 What is the emotion associated with a low tide dream?
0:05:05 My 3-Step Creative Dream Interpretation Checklist
0:05:52 Links to my other videos on water dreams, drowning dreams, and reincarnated from Atlantis.
ATTRIBUTIONS for the Video
PHOTOGRAPHS
The Charles Galley – Willem van der Velde the Younger-2
Attribution: Willem van de Velde the Younger / Public domain (1633-1707)
Page URL: https://commons.wikimedia.org/wiki/File:The_Charles_Galley-Willem_van_de_Velde_the_Younger-2.jpg
Description: Panel painting of the Charles Galley in a light breeze, towing an admiral's barge with several men in it. The Charles Galley was one of the two so-called galley frigates built in 1676 to serve in the Mediterranean against the Barbary pirates. She was armed with 32 guns and was classed as a fourth-rate ship until 1691.
The Flagship Royal Sovereign Saluting at the Nore, by L de Man
Attribution: L. De Man (fl. c. 1725) / Public domain
Page URL: https://commons.wikimedia.org/wiki/File:The_flagship_Royal_Sovereign_saluting_at_the_Nore,_by_L_de_Man.jpg
Date: circa 1725
Title Page William Shakespeare's First Folio
Attribution: Martin Droeshout / Public domain
Page URL: https://commons.wikimedia.org/wiki/File:Title_page_William_Shakespeare%27s_First_Folio_1623.jpg
MUSIC
Ocean Beach by Dan Lebowitz, YouTube Audio Library
ALL VIDEO FOOTAGE
Copyright 2020 Carol Anne Chapman