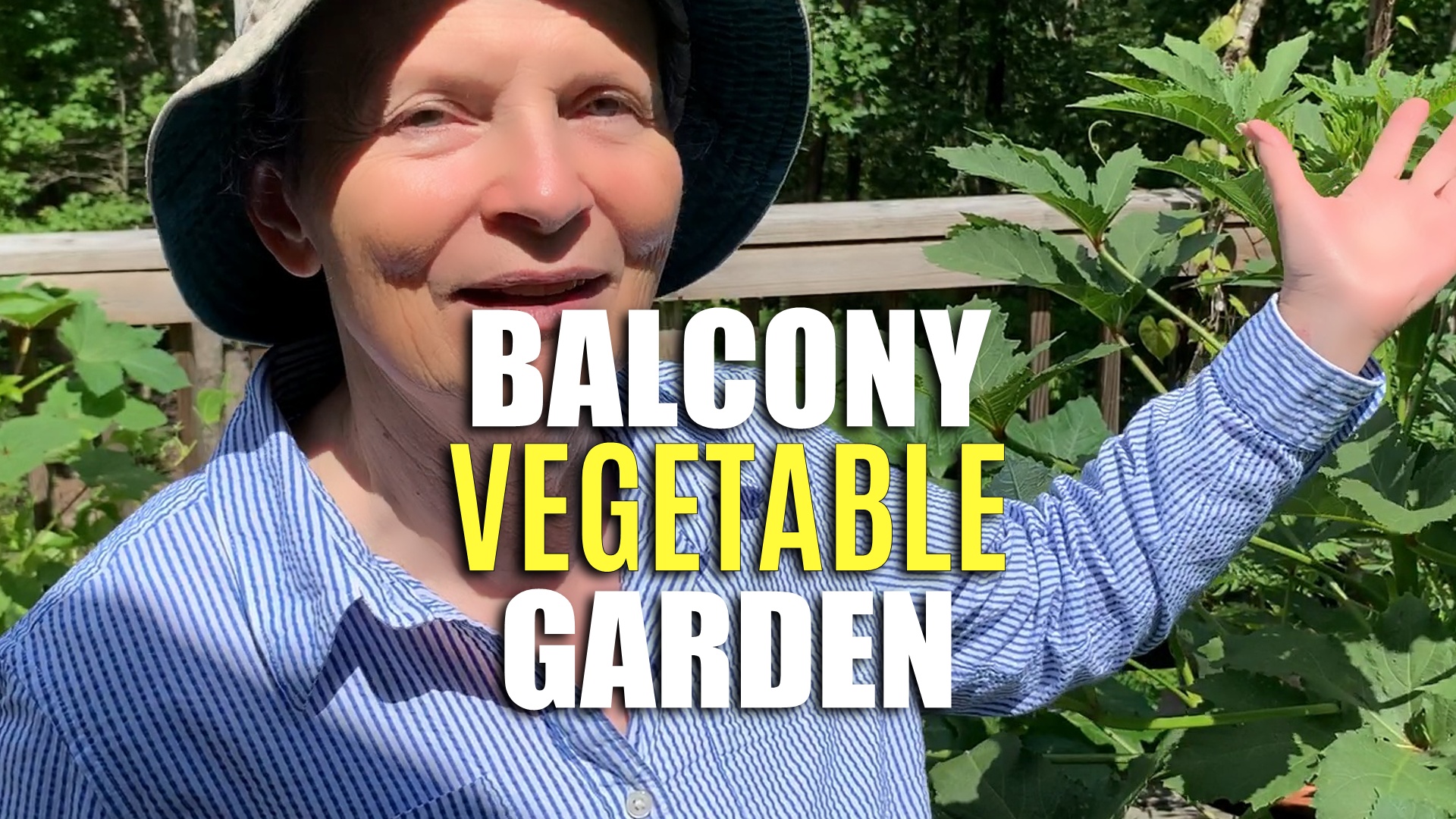 Grow a BALCONY Vegetable GARDEN
Grow a Balcony Vegetable Garden describes balcony gardening vegetables you can grow and eat as well as how to overcome balcony vegetable garden problems. Check out the video below:
LINKS to the FERTILIZER and the Book, WHEN WE WERE GODS, Mentioned in the Video
Bio-Live 5-4-2: This is the fertilizer I use in my Balcony Vegetable Garden. I especially like that it's organic and doesn't contain chemicals. Wonderfully, it does contain minerals as well as beneficial bacteria and mycorrhizal fungi, which naturally enliven the soil.
When We Were Gods contains the chapter, "Message from Pan," which verbalizes Pan, Lord of the Wild's channeled message to mankind:
Classic Whiskey Barrel Resin Planter 20.5″/50.8cm Kentucky Walnut:
OR:
Classic Whiskey Barrel Resin Planter 20.5″/50.8cm Distressed Oak:
TIME CODES for the Video: Grow a Balcony Vegetable Garden
Go to the times below to find various topics in the video:
0:00:00 How to grow a balcony vegetable garden in containers
0:00:11 Balcony garden vegetable ideas for beginners
0:02:13 Vegetable gardening in apartment balcony
0:02:52 Why do I have to water my balcony vegetable garden so often?
0:04:14 Container gardening on a balcony
0:05:04 Does my balcony vegetable garden need fertilizer?
0:08:28 When We Were Gods
INTRODUCTION to the Video
This year, I am growing this marvelous balcony container garden. I chose to grow vegetables in my balcony garden. In fact, I'm growing yellow squash, okra, and yellow beans. So, in this video, I'm going to tell you some of the trials I had, the things I learned, and also, how to grow a marvelous vegetable garden on your balcony in containers.
We get enough squash from these plants that we can eat them pretty much every other day. And then, on the other days, we can have the okra. I love my rooftop garden. I've also got some yellow beans, because it's hard to get yellow beans in the store, and I love yellow or waxed beans – the way they taste.
The interesting thing is, even though I'm growing vegetables, I did get to grow some magnificent flowers, because the squash blossoms are so beautiful and also the okra flowers are just heavenly. They're just so special! And of course, the beans have the prettiest little flowers that are so intricate. I'm really, really happy with my container garden now that I've learned how to grow it.
ATTRIBUTIONS of the Video
MUSIC in order from beginning to end:
Arriba Mami by Jungle Punks from YouTube Audio Library
The Crows Did It by Nathan Moore from YouTube Audio Library
Love Letters by Aaron Kenny from YouTube Audio Library
Ocean Beach by Dan Lebowitz from YouTube Audio Library
VIDEO FOOTAGE
All Video Footage Copyright © 2020 Carol Anne Chapman