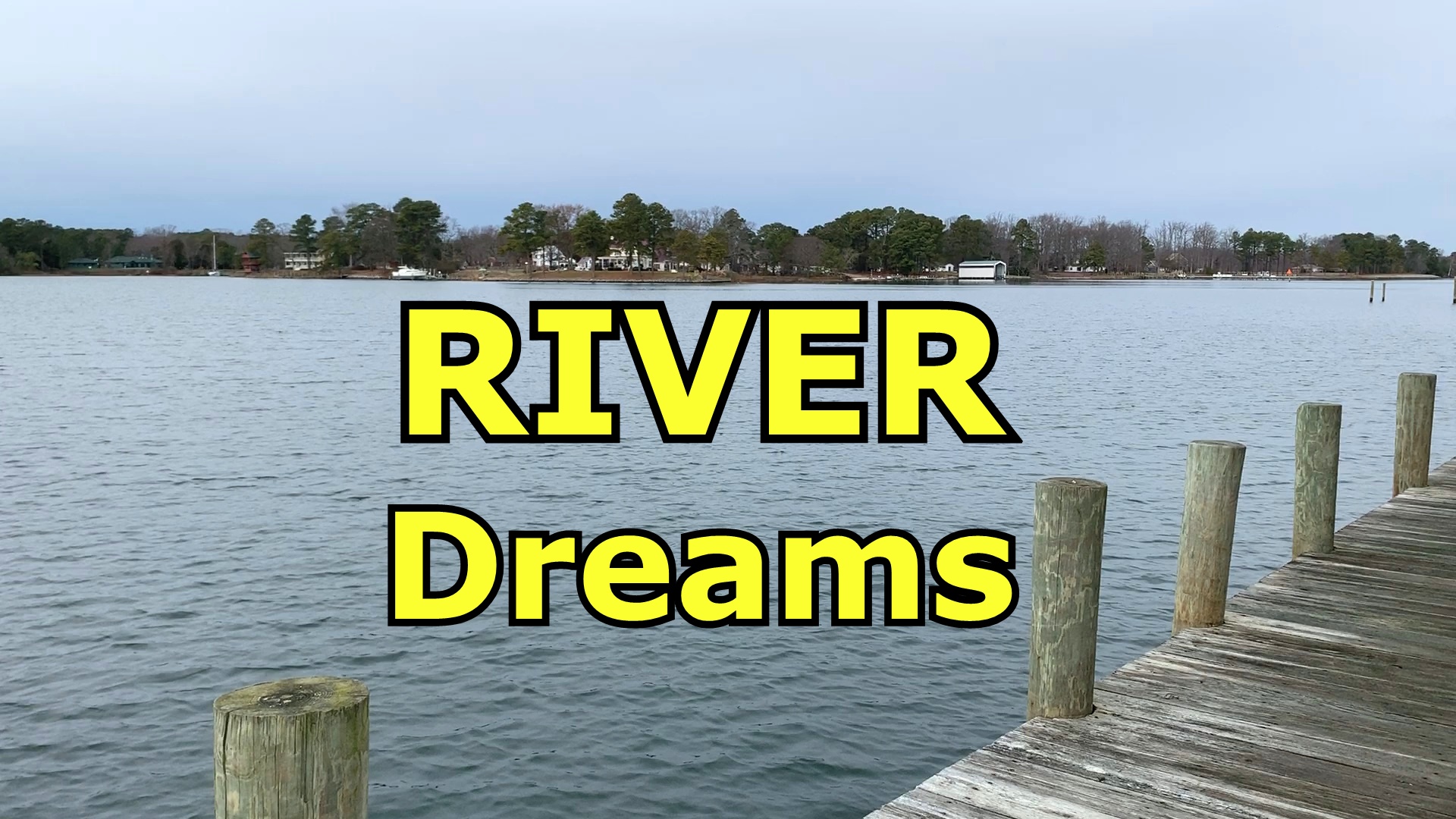 Flowing River Dream Meaning – What Does a Calm River Mean?
Flowing river dream meaning- what does it mean if you dream about a calm river? In dreams, rivers symbolize the flow of life – your life. The type of water in the river determines the quality of your life at the time you have the dream. That's because water in dreams symbolizes emotion. Watch the video below to learn more about the meaning of rivers in dreams:
For example, if you dreamt about this river, it would mean that at this time, your life feels calm and peaceful, with little everyday issues to deal with to keep life interesting (the surface ripples). A river of this type in your dreams would also likely point to feelings of prosperity and even fertility, since rivers teem with life – fish, seaweed, and nutrients. Rivers can also denote a feeling of contentment with being part of a community, since people live on rivers and towns sprout up along rivers.
To learn how to interpret your own dreams, download my free Three-Step Creative Dream Interpretation Checklist at https://CarolChapmanLive.com.
For more on the meaning of river dreams, especially having to do with crossing a bridge over a river, please read my popular blog post: Dream Interpretation Crossing a Bridge. Click here.
TIMELINE of the Flowing River Dream Meaning Video
0:00:00 There are many types of water symbols in a dream
0:00:13 almost always, a dream with water in it denotes emotion
0:00:29 this river would denote calmness and peace
0:00:46 Rivers in dreams have to do with the flow of life
0:00:56 Also, rivers have to do with prosperity
0:01:03 and also fertility
0:01:14 can also have to do with belonging to a community
ATTRIBUTIONS
Animation Outro: grassy hill with chamomile and ladybird against the background of time-lapse heaven, beautiful 3d animation
Music under animation: "Really Fine Day," composer Mark Siegenthaler, Sony Cinescore, Sony Creative Software
All video footage: Copyright 2020 Carol Anne Chapman