2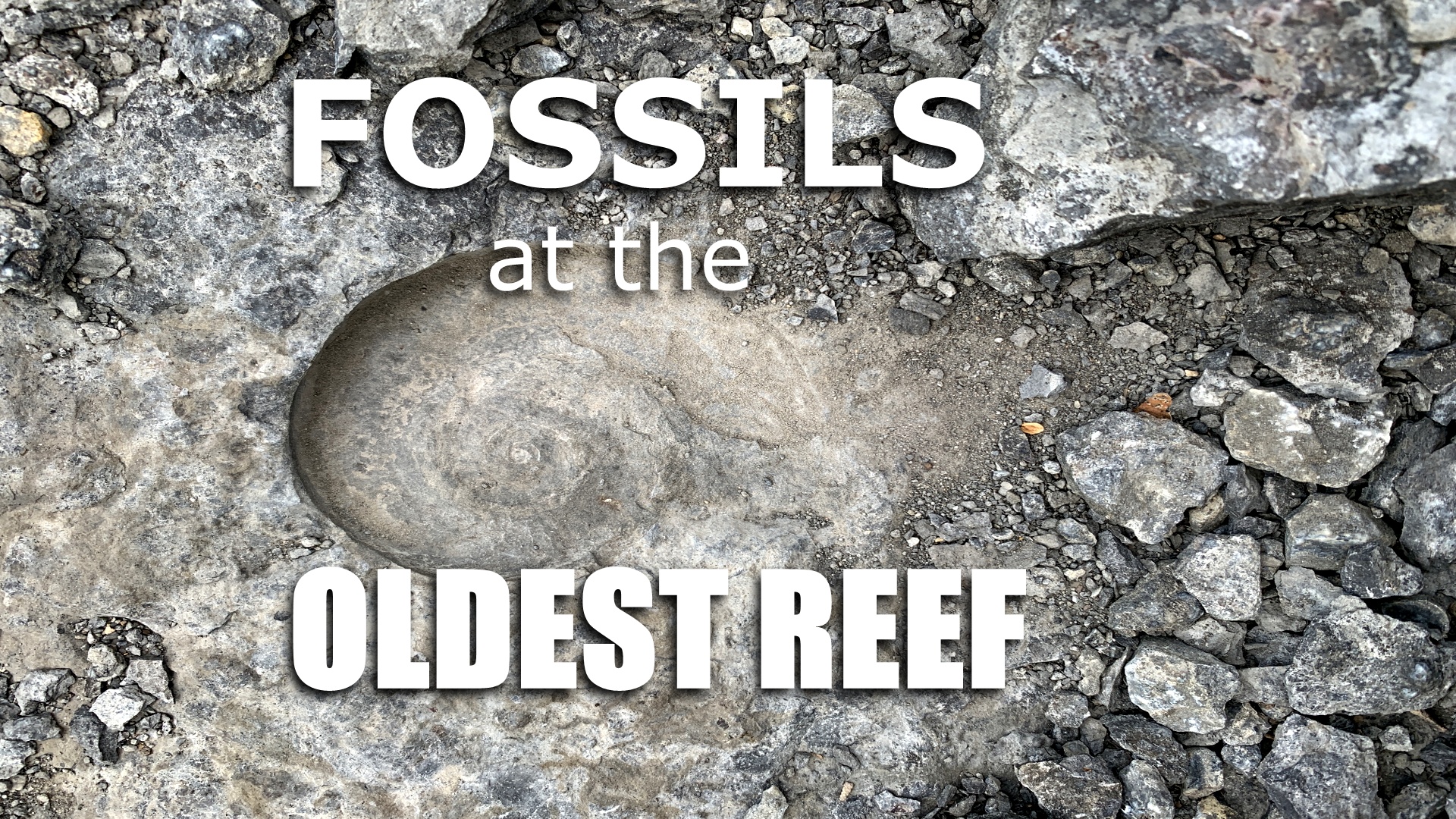 Fantastic Fossils at the Oldest Reef on Earth on Isle La Motte, VT
Fantastic Fossils at the oldest reef on earth on Isle la Motte, Vermont. 480,000,000 million years ago, when this reef teemed with life, it contained primitive creatures, ancestors of today's snails, octopuses, and sea sponges.
The reef and the dead creatures within it became fossilized black limestone, which was quarried in the 1880s and used to build Radio City Music Hall and the National Museum of Art. Due to it's geological value, it's now preserved at the Fisk Quarry Preserve, which is on Isle La Motte in the Champlain Islands in northwestern Vermont. It's a great place to walk around and explore.
Carol Anne Chapman is the author of When We Were Gods, a chronicle of her past life memories of the amazing world of Atlantis.
TIME STAMPS for the Video
00:00 Fantastic Fossils at the Oldest Reef on Earth
00:30 It's 480 million years old, older than the time of dinosaurs
01:21 How did the fossils form?
02:10 Come with me to the quarry which mined the black limestone.
02:59 You can see the fossilized reef at Isle La Motte in Vermont.
03:40 480 million years ago, the reef was situated where Africa is now.
ATTRIBUTIONS of the Video
ALL VIDEO FOOTAGE:
Copyright 2021 Carol Anne Chapman EXCEPT FOR (in order from beginning to end):
Bonfire – 1808, Video by flexeye from Pixabay
Neanderthals-96507, Image by David Mark from Pixabay
Dinosaur – 30883, Video by Mostafa Elturkey from Pixabay
Beach – 8013, Video by Pedro Sousa from Pixabay
Beach – 7262, Video by Coverr-Free-Footage from Pixabay
Snail-132618, Video by Karine T. Knudsen from Pixabay
Underwater-103834, Video by Gm Jatt from Pixabay
Ammonite-2541707_1920, Image by Angeles Balaguer from Pixabay
Radio-city-music-hall-1030854_1920, Image by Free-Photos from Pixabay
National Gallery of Art – Wikipedia (Public Domain)
NOAA Map 1478 Isle La Motte, NOAA Chart – 14781_Public: https://www.charts.noaa.gov/PDFs/14781.pdf
Location of state of Vermont in United States (zoom) in the United States
Attribution: Wikipedia Commons
https://commons.wikimedia.org/wiki/File:Vermont_in_United_States_(zoom).svg
Coral – 11324, Video by Jack Drafahl from Pixabay
Ocean – 32141, Video by Caelan Kelley from Pixabay
3D Model – 12693, Video by Cezary from Pixabay
Snails – ss23499, Video by Krzysztof Niewolny from Pixabay
Octopus – 1198, Video by Vimeo-Free-Videos from Pixabay
Sponges-3757293, Image by Manfred Richter from Pixabay
(Lotus) Flower – 159951_1280, Image by OpenClipart-Vectors from Pixabay
Islands – 2119, Video by Bellergy RC from Pixabay
OUTRO: VIDDYOZE, Dramatic Parallax Slide Show. All Images in Viddyoze Dramatic Parallax Slide Show Copyright 1993 to 2021 Carol Anne Chapman EXCEPT FOR: The last image: Woman-2667455_1920, Image by Daniel Reche from Pixabay