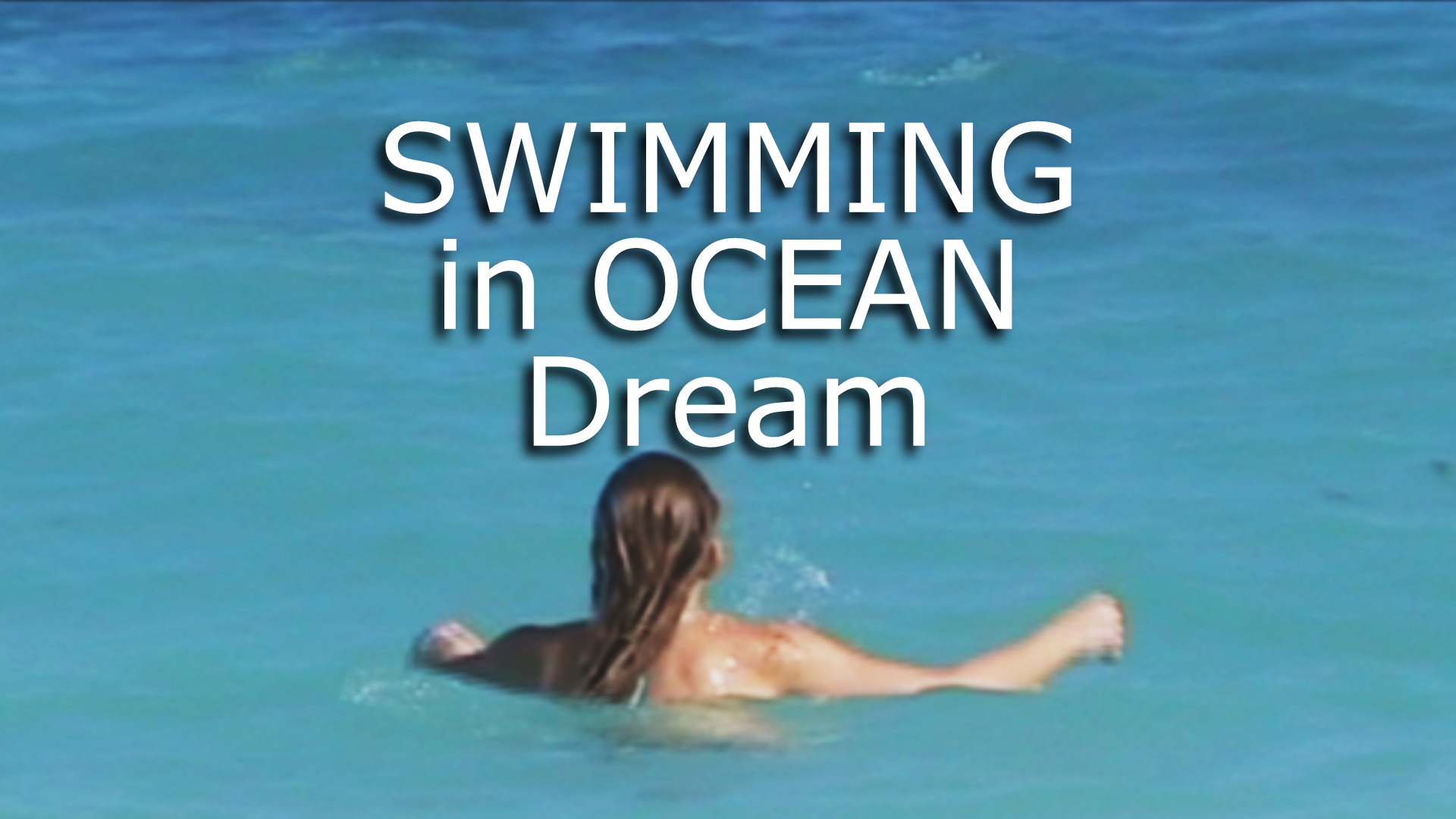 Dream of Swimming in Deep Ocean
Your dream of swimming in deep ocean likely represents a time in your life when you're dealing with the depths of your psyche, since the ocean is so deep and vast. Also, since dreaming of swimming in the sea is a water dream, your dream also reflects your daytime emotional state-of-mind and possibly your spiritual progress. Therefore, your swimming in ocean dream gives your feedback from your subconscious mind through your dreams.
How to Find the Personal Meaning of Your DREAM of SWIMMING in Deep OCEAN that Applies to Your Specific Life
It helps to know how to make your own Dream of Swimming in Deep Ocean Interpretation. That's because dream symbols cannot reveal the exact meaning of your specific dream, since your dream is specifically about you and your life. Dream dictionaries can only give you a general dream symbol meaning. Therefore, I invite you to download my free 3-Step Creative Dream Interpretation Checklist. Click Here. Copy and paste this URL into your browser: https://CarolAnneChapman.com
TIMELINE of the Video
If you're looking for a specific detail in the video, use the timeline below to find where to look for it:
0:00:00 A swimming dream is a water dream.
0:00:03 And therefore, it's a dream about emotion.
0:00:06 It can also be a dream about spirituality.
0:00:48 Most of the time dreams are symbolic.
0:00:50 But if you deal with water, such as a lifeguard, during your waking hours, your dream may be literal.
0:01:16 Always remember that your dreams are about you – your circumstances, your life.
0:01:24 So, most of the time, if you dream about swimming, you're dream about how you're doing emotionally, not about actually swimming.
0:01:49 If it's a dream about swimming in ocean water…
0:01:57 This can do with the depths of your psyche.
ATTRIBUTIONS for the Video
MUSIC
Invisible Beauty by Aakash Gandhi, YouTube Audio Library
VIDEO FOOTAGE
All Video Footage © Copyright 2008 – 2020 Carol Anne Chapman
EXCEPT FOR:
* Lifeguards: Beach – 4702, Video by Inspired Images from Pixabay