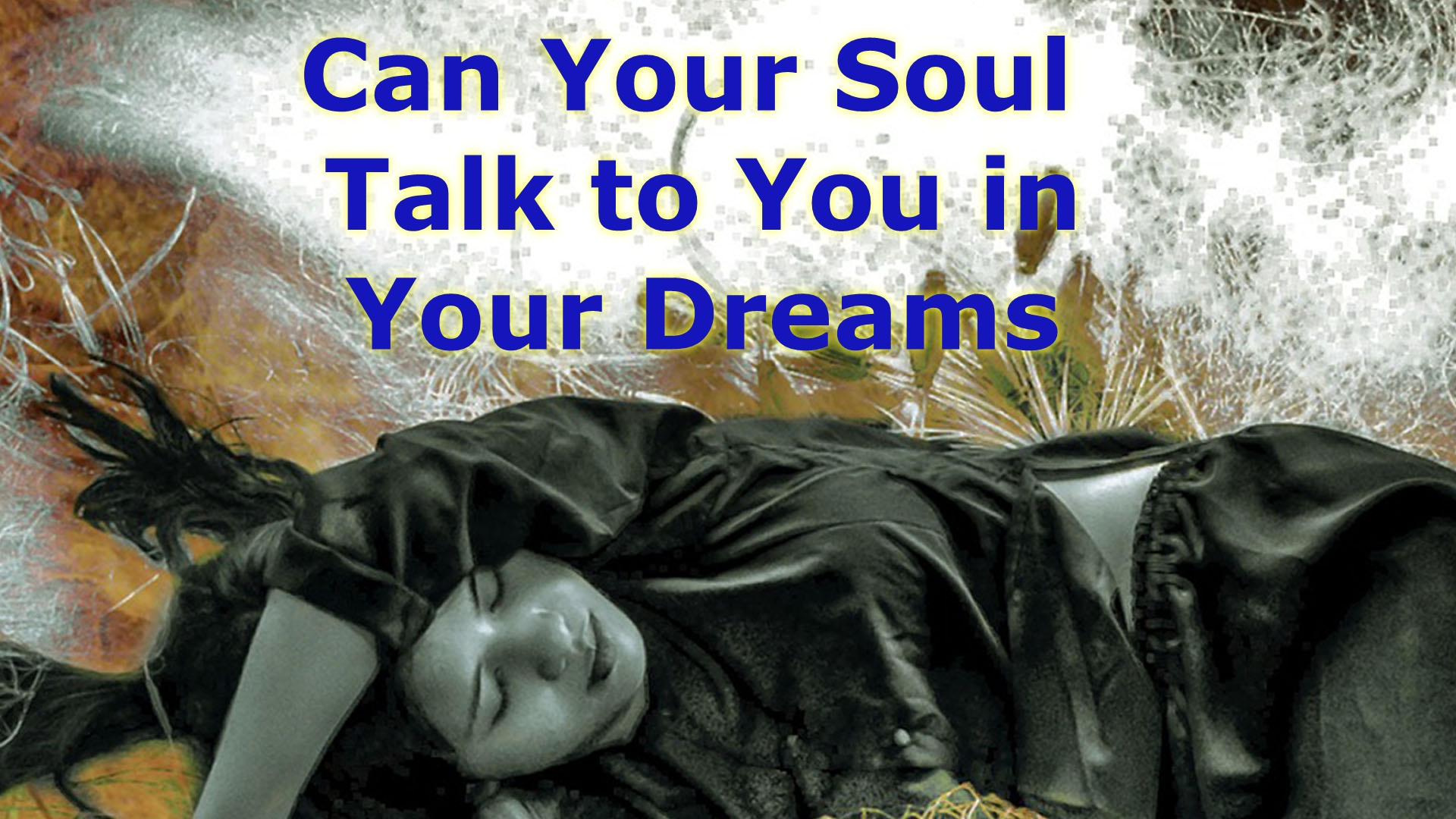 Can Your Soul Talk to You in Your Dreams
Can your soul talk to you in your dreams? Yes, I believe so. That's because, I had a personal experience of one of those dream stories that come true. In the video below, I describe my experience, and also give my understanding of: why is dream interpretation important to the soul.
We say, "I can't see the soul, therefore it doesn't exist." Nonetheless, I've learned, that, in the physical body, when we're awake, we depend on our senses to understand our world. Since the soul is not physical, we don't have experience of it. However, when we sleep, the senses shut down and the physical body exists at a reduced capacity. It's then that we can "hear" and "see" the messages from our soul and our soul can talk to us in our dreams. That's why it's so important to interpret our dreams.
My Personal Experience of Understanding How the Soul Communicates in Dreams
Here are links to my book, When We Were Gods: Insights on Atlantis, Past Lives, Angelic Beings of Light, and Spiritual Awakening. In it, I describe my personal experience of the soul and how it talked to me in my dreams. The links, below, take you to the paperback and the Kindle version of the book.
TIMELINE of the Video: Can Your Soul Talk to You in Your Dreams
0:00:07 When we're in a body, the impressions coming in through our senses
0:00:20 all the things going on inside the body and the thinking in the brain
0:00:32 That's why we say, "Well, I can't see the soul,"
0:00:45 But when we're asleep, our senses are shut down
0:01:11 we are much more responsive to receiving messages from our real eternal selves, the soul or the Light Being, through dreams.
0:01:40 dreamt about a stranger
0:01:51 anyway, he is my husband, and we've been married for 26 years
0:02:30 I will have more videos including dream interpretation videos about these topics.
ATTRIBUTIONS
INTRO and OUTRO, music and images:
VIDDYOZE – Dramatic Parallax Slideshow using photographs Copyright 1995 to 2019 Carol Anne Chapman, except for the first image of the Extraterrestrial Light Being, which is a screen capture from Video Footage called Atoms – 8579 by PIROD4D from Pixabay.
PHOTOGRAPHS:
(woman sleeping in pink sheets) woman-2197947
Image by Claudio_Scott from Pixabay
(Young Woman Asleep) girl-4430897
Image by Nutze die Bilder respektvoll/ Use the pictures respectfully! from Pixabay
Aura – 335961
Image by Manfred Antranias Zimmer from Pixabay
(Light Being) Atoms – 8579
Screen Capture from Video Footage by PIRO4D from Pixabay
(Dog) Labrador – 164091
Image by Kaz from Pixabay
Small Wooden House – 906912
Image by ArmbrustAnna from Pixabay
Space Station – 485590
Image by Stevebidmead from Pixabay
(Best Friend) Office-Startup – 594132
Image by StartupStockPhotos from Pixabay
(Honeymoon) Me and My Husband on our honeymoon
Copyright 1994 Carol Anne Chapman
(Aura) Saint-198958
Image by ambroo from Pixabay
(Light Being) Atoms – 8579
Screen Capture from Video Footage by PIRO4D from Pixabay