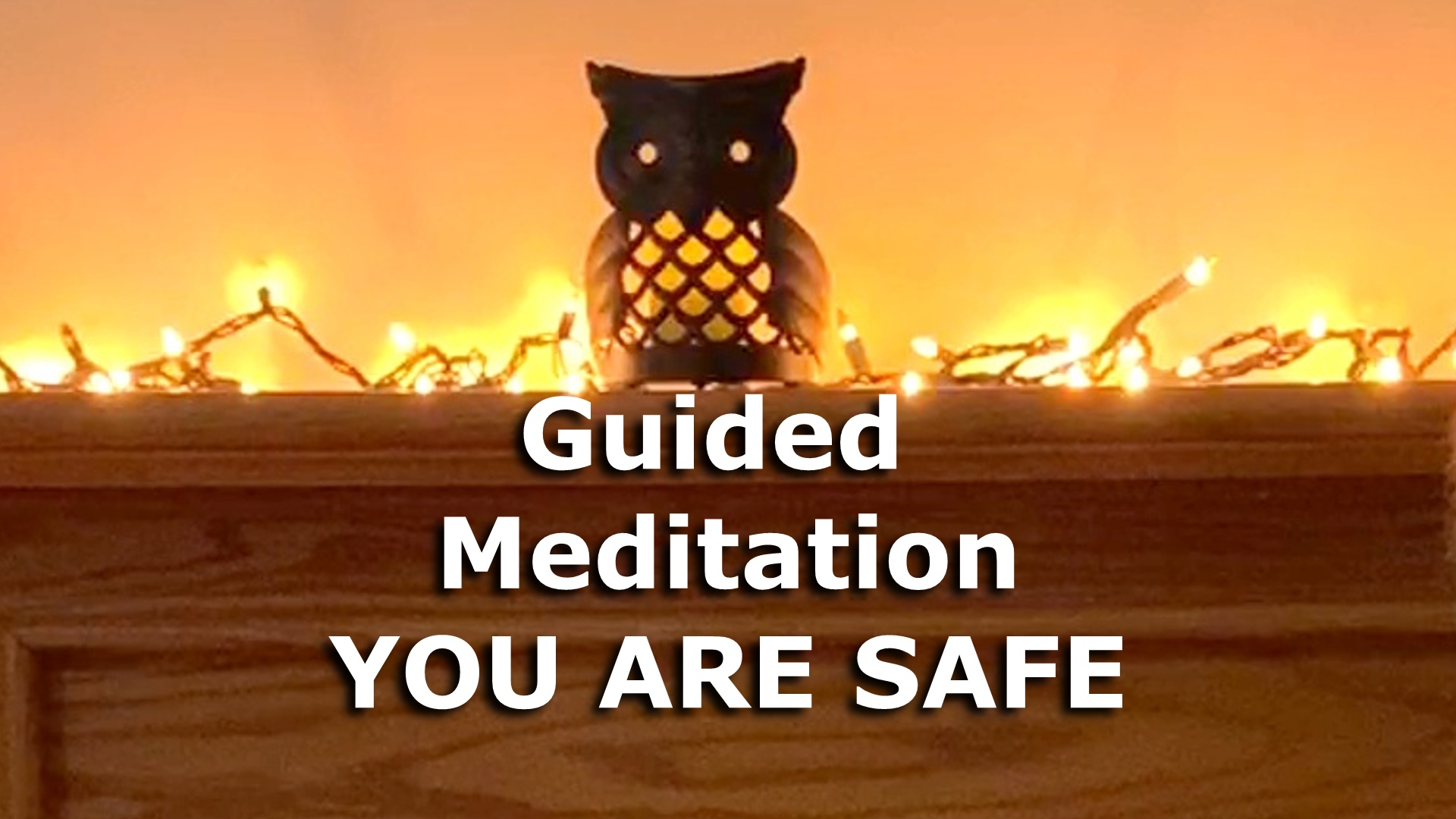 5 Minute Guided Meditation You Are Safe
5 Minute Guided Meditation You Are Safe is a guided meditation that can give you a feeling of peace, calm, and safety in a world going through crisis and turmoil. Enjoy and relax as you follow your breathing on the video and listen to the guided reverie. You don't have to keep your eyes closed. You can also stare at the fire. Human beings have been staring at fires for thousands of years.
TIMELINE for the Video: 5 Minute Guided Meditation for Peace and Safety
If you want to skip ahead to the meditation, and past the preparation, you can find what you're looking for in the timeline of the video below:
0:00:00 We're going to do a one-minute nervous breakdown
0:00:07 Stop your world and all the craziness that's going on
0:00:27 First we're going to prepare
0:00:32 Get yourself in a comfortable place
0:01:01 Also, feel comfortable in your mind
0:02:09 Close your eyes
0:02:25 But if you start thinking about other things
0:02:38 Then, open your eyes and just stare at the fire
0:02:53 All right, are you ready? Let's begin.
0:03:55 Breathe. And now, holding on to that feeling of peace and safety
0:04:27 Open your eyes and look up
0:04:33 I want you to know that
0:05:04 This is Carol Anne Chapman, and Happy Dreaming.
Learn How to Interpret Your Dreams
It helps to know some aspects of how to interpret your own dreams. That's because dream meanings cannot reveal the exact meaning of your specific dream, since your dream is specifically about you and your life. Dream dictionaries can only give you a general dream meaning. Therefore, I invite you to download my free 3-Step Creative Dream Interpretation Checklist at this link: Click here. Or, copy and paste this URL into your browser: https://CarolAnneChapman.com
ATTRIBUTIONS for the Video
MUSIC (In order from beginning to end, under the video)
Acoustic Meditation 2 by Audionautix from YouTube Audio LibraryAcoustic Meditation 2 by Audionautix is licensed under a Creative Commons Attribution license (https://creativecommons.org/licenses/by/4.0/)
Artist: http://audionautix.com/
Porches and Universes by Puddle of Infinity from the YouTube Audio Library
SOUND EFFECTS
Fire (crackling sounds) from the YouTube Audio Library
Small Stream Flowing from the YouTube Audio Library
ALL VIDEO FOOTAGE
Copyright 2020 Carol Anne Chapman