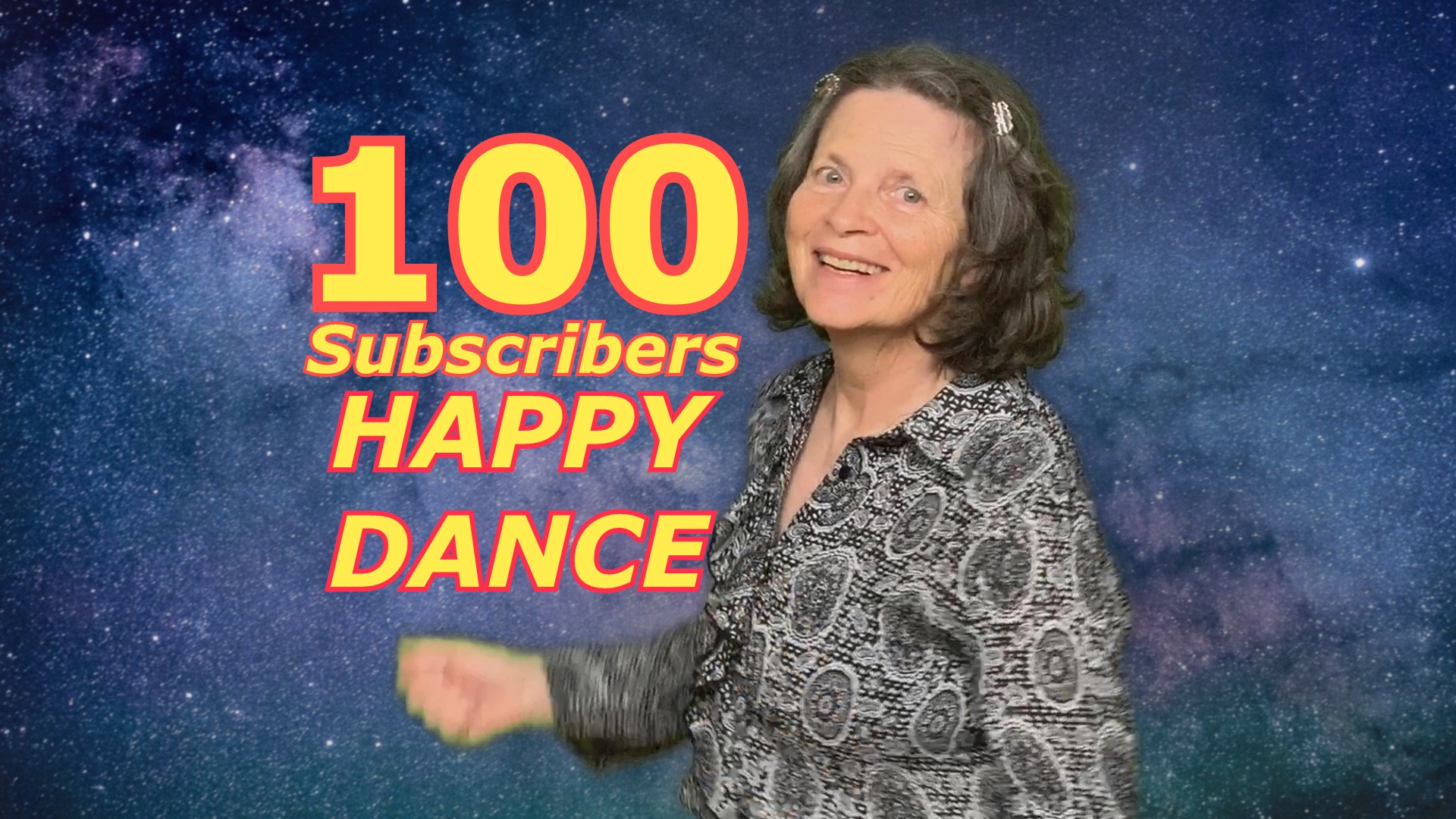 100 Subscriber Happy Dance – YouTube
The 100 Subscriber Happy Dance – YouTube. I feel so happy that my channel now has 100 subscribers and also feel so grateful for all those people who subscribed to my channel. When I make my videos, I think about the people who may be looking for the kind of information that I can share with them. In addition, every one of my subscribers, if they had a YouTube channel, I looked them up, checked them out, and watched a video or more if they had any. Furthermore, I believe it's a tradition at YouTube that when your channel gets 100 subscribers, you do a Happy Dance. So, this is mine! And, it was easy to do, because I felt so excited!
My Happy Dance and What's Coming Next:
YOU CAN INTERPRET YOUR OWN DREAMS
It helps to know how to interpret your own dreams. That's because dream meanings cannot reveal the exact meaning of your specific dream, since your dream is specifically about you and your life. Dream dictionaries can only give you a general dream meaning. Therefore, I invite you to download my free 3-Step Creative Dream Interpretation Checklist. Click Here. Or, copy and paste this URL into your browser: https://CarolAnneChapman.com
TIMELINE of the 100 Subscriber Happy Dance Video
If you're looking for a specific detail in the video, use the timeline below to find where to look for it:
0:00:06 I'm so grateful to all of you who have subscribed to my channel.
0:00:26 Every single one of you, I've looked you up if you have a channel.
0:00:31 Right now, I'm working on my series of water dreams—first ocean dreams. Then, sky dreams and land dreams.
0:00:43 All part of the huge Bridge Dreams Series,
0:00:50 After that, I am getting into my special videos on Atlantis and Lemuria memories, which can come up in your dreams.
0:01:13 A tradition on YouTube when you get 100 subscribers, to do a Happy Dance. So, look out!
ATTRIBUTIONS for the Video
PHOTOGRAPH
Astronomy-1867616
Image by Pexels from Pixabay
MUSIC
Music at the beginning: YouTube Audio: Deliberate Thought by Kevin MacLeod
Deliberate Thought by Kevin MacLeod is licensed under a Creative Commons Attribution license (https://creativecommons.org/licenses/by/4.0/)
Source: http://incompetech.com/music/royalty-free/?keywords=deliberate+thought
Artist: http://incompetech.com/
Music for the Happy Dance: YouTube Audio: As_I_Figure – Latinesque by Kevin MacLeod
As I Figure – Latinesque by Kevin MacLeod is licensed under a Creative Commons Attribution license (https://creativecommons.org/licenses/by/4.0/)
Source: http://incompetech.com/music/royalty-free/index.html?isrc=USUAN1100323
Artist: http://incompetech.com/
SOUND EFFECTS
Battle Sound Celebrate Stutter, YouTube Audio Library
ALL VIDEO FOOTAGE
Copyright © 2020 Carol Anne Chapman