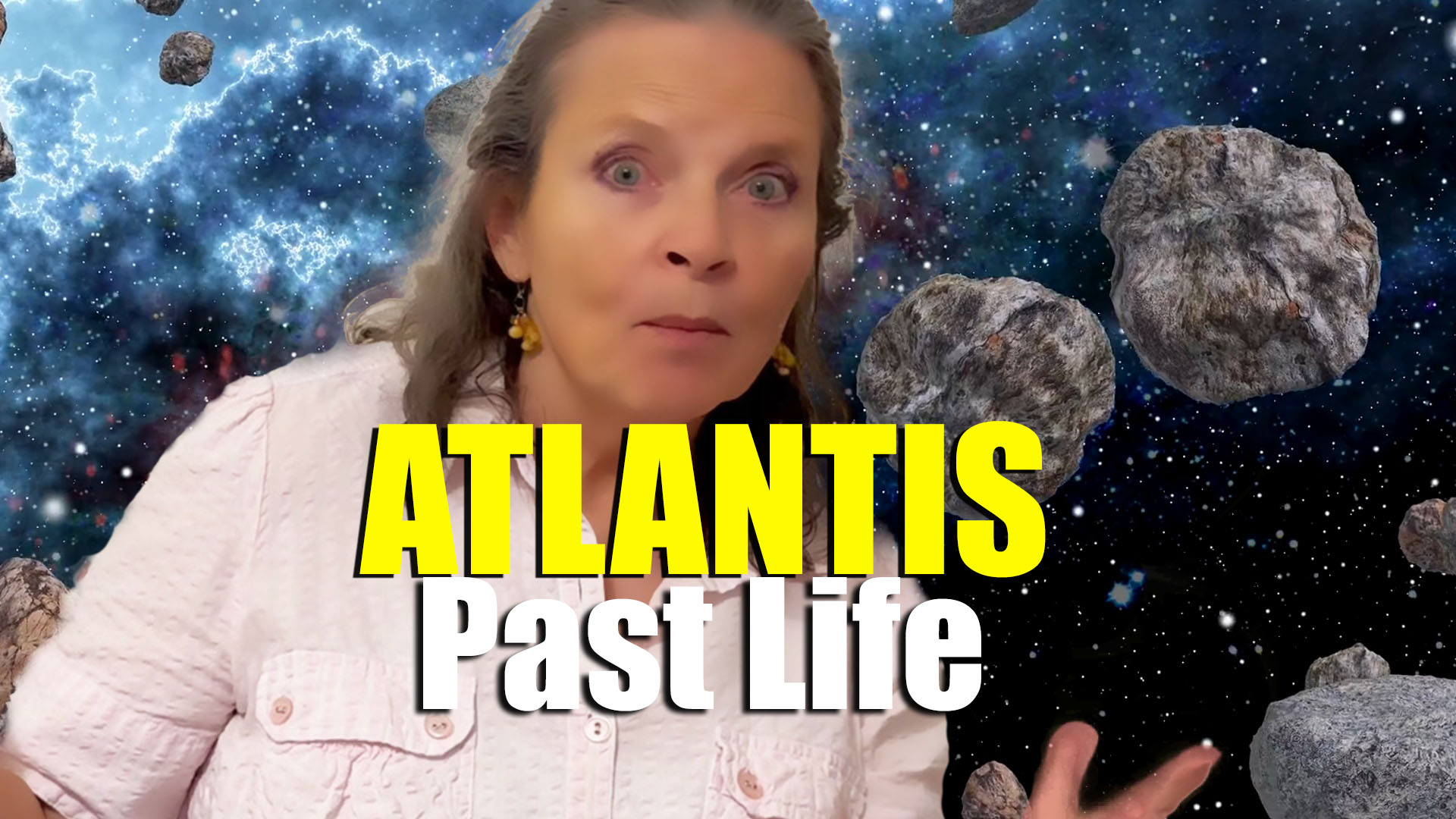 Woman Remembers Past Life in Atlantis
Woman remembers past life in Atlantis. With terror, Carol Anne Chapman recalls a huge boulder flying through the air, about to squash her to death. The memory occurred as the great Island Continent broke up, exploded, and many people died.
Although she had many lives in Atlantis, this memory coincides with the experiences of many other people as they died or fled to safety lands.
TIME STAMPS for Video: Woman Remembers Past Life in Atlantis
00:00 Woman remembers past life in Atlantis
01:21 People are wandering around in shock
02:11 Was this actually a past life after Atlantis?
02:56 If this mother was about to die, it was my signal for my light being to leave her body
03:28 It reminds me of a friend's story when she almost died in a car accident
04:24 Was the boulder actually an asteroid?
ATTRIBUTION for Background Image Used in Thumbnail
A still photo from stock video footage called: Asteroids-9135, Video by Genty from Pixabay
Carol Anne Chapman is the author of When We Were Gods, a chronicle of her past life memories of the amazing world of Atlantis. Available at: https://amzn.to/38aAf7R
Are you one of the Golden Ones: those who decided, in Atlantis, to reincarnate now to bring in a new world? Email Carol at: Carol@CarolChapmanLive.com.
Get Carol's free 3-Step Creative Dream Interpretation Checklist at: https://CarolChapmanLive.com.
To schedule a private, personal, online session with Carol, or to give one as a gift to someone else: https://CarolChapmanLive.com/bookasession. She enjoys talking with you about your dreams, past lives, memories of Atlantis, and experiences with the Nature Kingdom.