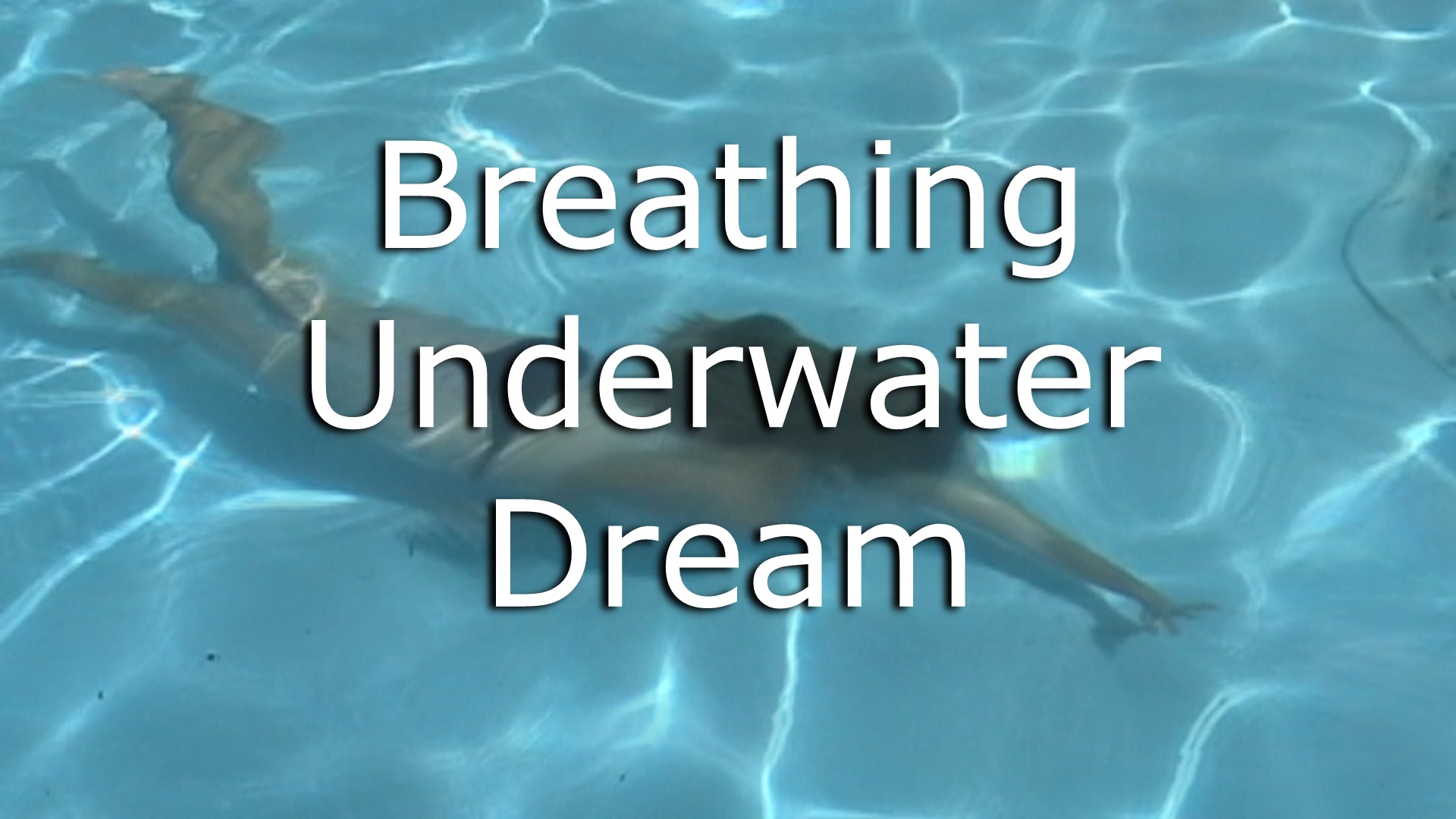 When You Dream of Breathing Underwater
When you dream of breathing underwater, the dream can mean a couple of different things, depending on which type of breathing underwater dream you have. On the one hand, when you have a dream about breathing underwater, you may at first feel as if you're going to drown, but then you begin to breathe underwater easily. On the other hand, your breathing underwater dream meaning may be entirely different, because, in your dream, underwater breathing may feel delightful and joyful throughout. These two different types of underwater breathing dreams have different meanings, which I'll reveal in the video below:
How to Find the MEANING OF a BREATHING UNDERWATER DREAM that Applies to Your Specific Life
It helps to know how to interpret your own dreams. That's because dream meanings cannot reveal the exact meaning of your specific dream, since your dream is specifically about you and your life. Dream dictionaries can only give you a general dream symbol meaning. Therefore, I invite you to download my free 3-Step Creative Dream Interpretation Checklist. Click Here. Copy and paste this URL into your browser: https://CarolAnneChapman.com
Sources for the Information in the video on Your Dream About Breathing Underwater
Mentioned in the video: The Complete Dream Book by Gillian Holloway:
Also (not mentioned in the video): Dreams Your Magic Mirror by Elsie Sechrist:
TIMELINE – Where To Find Different Topics in the Video
If you're looking for a specific detail in the video, use the timeline below to find where to look for it.
0:00:00 Two types of breathing underwater
0:00:04 The first one starts out like a drowning dream
0:00:22 The second one, there is no distress
0:01:04 The meaning of the first type of Breathing Underwater Dream
0:02:22 The meaning of the second Breathing Underwater Dream.
ATTRIBUTIONS of the Video
MUSIC
Heavenly, by Aakash Gandhi, YouTube Audio Library
SPECIAL EFFECTS
Water Movement In Bath, YouTube Audio Library
VIDEO FOOTAGE
POV Shot of Blue Ocean Waves Breaking Over the Camera, Vimeo Stock Footage
POV Shot of a man Swimming in Blue Ocean Waves, Vimeo Stock Footage
ALL OTHER VIDEO FOOTAGE: Copyright 2008 to 2020 Carol Anne Chapman