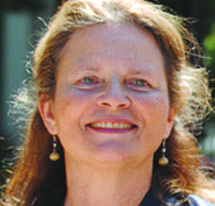 Chestnuts roasting on an open fire on American Thanksgiving Day!
Happy Thanksgiving Day!
I specify, "American Thanksgiving," because I grew up in Canada where Thanksgiving was celebrated last month, in October. I guess it's because the harvest occurs a month earlier in Canada's colder climate.
Today, it being American Thanksgiving, almost every household is eating exactly the same thing. For a typical American Thanksgiving Day menu, scroll down to the (*).
Chestnuts eaten during the Holidays
However, today, in our house, we are also roasting chestnuts. Yes, I know chestnuts are supposed to be part of the traditional North American Holiday feast, as the popular Yuletide songs says. Nonetheless, Italian chestnuts are now available in the grocery stores, and I simply can't wait until the end of December to indulge in them.
Happy Hanukkah! 
And, speaking of the Holidays, it's Hanukkah! Evidently, Hanukkah coincides with U.S. Thanksgiving only every 60 years, so, in a way, we are celebrating the Holidays.
Although my home-oven-roasted chestnuts will not measure up to the roasted chestnuts of my youth, I know I will especially enjoy them, because they bring back fond memories of my years on Toronto Island. I wrote about how Toronto Island residents had peacefully and determinedly kept their homes, so beautifully interspersed with nature, from being bulldozed, as an example of how all of us can preserve the natural world in the "Message from Pan," chapter of my book When We Were Gods.
Chestnuts bring back memories of Toronto Island days
Chestnuts evoke memories of Toronto Island, because, during the time I lived on Toronto Island, during this time of year, the fragrance of roasting chestnuts would greet me as I entered the ferry docks to board the ferries that would take me home to the Island.
Street vendors, swathed in scarves, hats and padded jackets against the cold Canadian weather, would man their steaming carts and shout out to us to buy a bag of their roasted chestnuts. How could I resist? These cart-roasted chestnuts had an exquisite flavor, especially on a brisk or even bitterly blustery cold day while sitting in the outside waiting area for the ferry, not to mention how they warmed up my frozen fingers.
Chestnuts are an Alkaline Food
Chestnuts are one of the few nuts – almonds being the other ones – which are an alkaline-reacting food. They're also rich in protein.
How to Roast Chestnuts
Here's a link to a video on how to roast Italian chestnuts. There's also a transcript if you prefer to read instead of watch a video. 
*Typical American Thanksgiving Menu:
Roast turkey
Turkey stuffing
Turkey gravy
Cranberry sauce
Mashed potatoes
Mashed turnips or rutabagas mashed with carrots
Candied yams or sweet potato casserole made with marshmallows and brown sugar
Green bean casserole with a delicious crunchy onion topping
Pumpkin pies topped with whipping cream