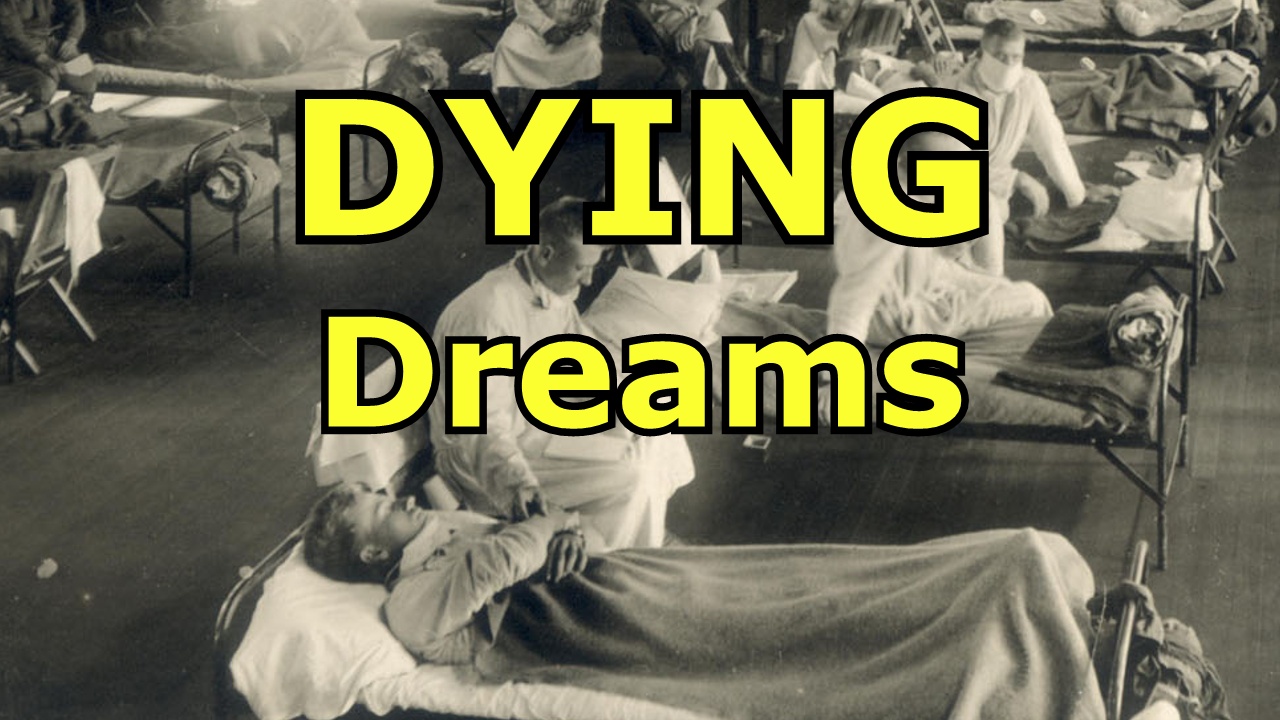 What Does It Mean when You Dream about Yourself Dying
What does it mean when you dream about yourself dying? One common nightmare during times of great anxiety, such as a hurricane, tsunami, war, or pandemic, is to see yourself dead. You wonder: does this mean I will die? People have nightmares during these times. They wonder: does this mean I'm really going to die, or does it mean that I'm reacting to fears about pandemic? The following video describes the likely dream meaning of dying in your dreams.
For the 3-Step Creative Dream Interpretation Checklist from Carol Anne Chapman, just click here. https://CarolAnneChapman.com
Is it True if You Die in Your Dreams You Die? 
Please take a look at my previous blog post called, "Is it true if you die in your dreams you die?" In is, you'll find more information on the meaning of finding yourself dead in a dream.
TIMELINE of the Video: Dying Dreams
You can find the following topics in the video at the times listed below:
0:00:12 fear that your dream means you're going to die.
0:00:28 Let me assure you
0:00:35 unless you already have a terminal illness
0:00:47 Your Dead Body Dream means
0:00:52 my grandmother was never the same again after the Influenza Pandemic of 1918
0:01:14 According to the Centers for Disease Control
0:01:20 it killed an estimated 50 million
0:01:28 the doctor hung her brother upside down
0:01:44 For all the survivors, their lives were never the same again.
0:02:06.750 The link to another video on seeing your body dead in a dream
ATTRIBUTIONS for the Video Dying Dreams
Information on the Spanish Flu from the CDC: Click here. 
https://www.cdc.gov/flu/pandemic-resources/1918-pandemic-h1n1.html
PHOTOGRAPH
EMERGENCY HOSPITAL DURING INFLUENZA EPIDEMIC CAMP FUNSTON KANSAS
Attribution: Otis Historical Archives, National Museum of Health and Medicine / Public domain
MUSIC under the Video
Serenity by Aakash Gandhi from the YouTube Audio Library
OUTRO
Animation: Grassy hill with chamomile and ladybird against the background of time-lapse heaven, beautiful 3d animation
Music under animation: "Really Fine Day," composer Mark Siegenthaler, Sony Cinescore, Sony Creative Software
ALL VIDEO FOOTAGE
Copyright 2020 Carol Anne Chapman